I love dressing my home in seasonal decor. The excitement of change and all the fun staples of Fall, have me pulling out the gear as soon as there's a chill in the air. It's a simple way to add joy to the ordinary day, especially since we're doing an abundance of at-home activity currently.
I find the fireplace to be the most fun to decorate. My family spends most of the time (when not outside) in our warm and rustic living room space, hence why it gets the most attention!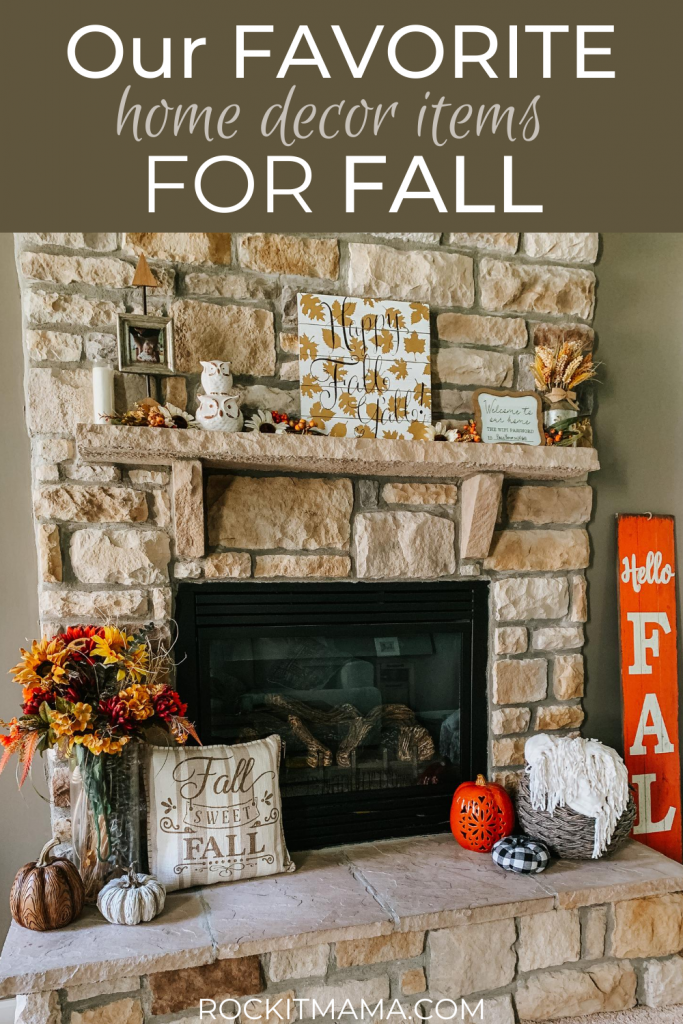 For Fall, I like to add cozy accents, like pillows, blankets and candles, and I haven't found a decorative pumpkin that I don't like. Arranging them around the rooms according to color and texture schemes, spruces up the space with autumn spice.
And as the days become shorter and cooler, the simple pleasures of snug and comfort carry me through the transition.
Lighting candles helps set a relaxing mood and inspires a sense of calm. Blankets and pillows encourage rest, presence, and stillness. I also like to add that fun orange color to brighten the room, and punctuate a seasonal vibrancy.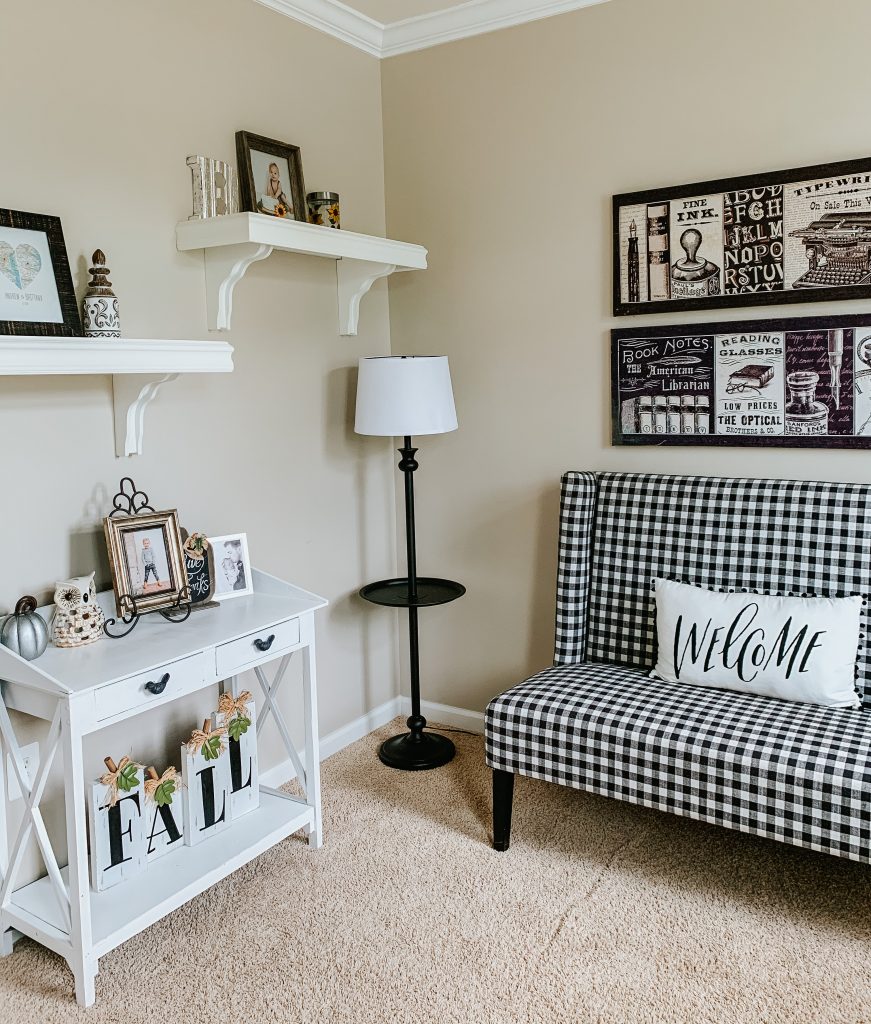 And if you really want to dive into the season, I've found a pumpkin essential oil diffuser with matching scent! However you Fall, there is an item fitting for you on our list.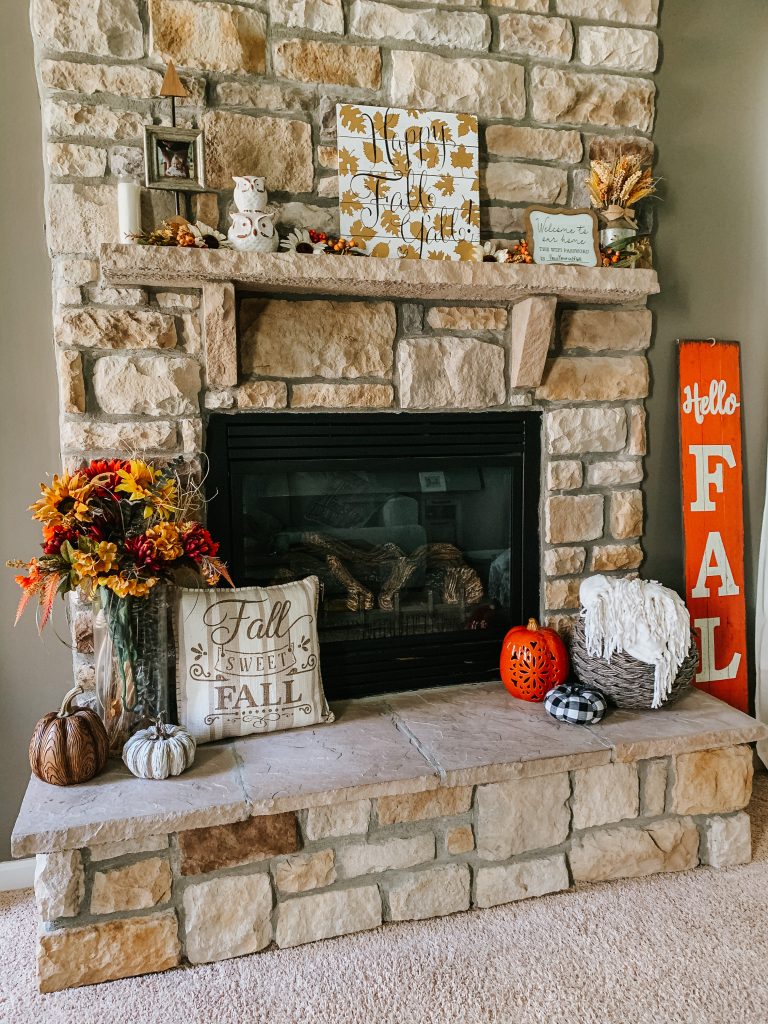 Below is a compilation of Fall pieces I've found that warm up a room and add that charming autumnal flare. Enjoy!
These pillows are adorable, and being a big fan of the buffalo check, I may just add them to my cart!
This versatile piece is reversible and transitions into the holiday season (if you celebrate Christmas) with a simple flip! I only wish it was categorically more generic to be used by those who practice other holiday traditions, but love that it can move from one season to the next.
I have these pretty, rustic fixtures hanging in my home. They add a nice, warm light to any space, and definitely help cozy it up.
Assorted fall pumpkins with that adorable orange check!
Fall signage, similar to the piece I have standing next to my fireplace. They can be used indoor or outdoors.
A flicker of light without the fear of fire! Set the mood with these flameless candles you can adorn throughout the home.
Sunflowers are a must have Fall plant to add life and brightness to any space.
It doesn't get any snugglier than this cozy throw, which serves a warming purpose, but is also wonderfully decorative.
Owls are another favorite Fall staple of mine. I have a similar piece on the fireplace mantle.
Woven baskets can hold blankets, stuffed pumpkins, or stand alone as a simple Fall accent piece.
This pumpkin essential oils diffuser is not only adorable, but fun to fill any room with your choice of scent. While I prefer lavender or eucalyptus for calming, I've linked a pumpkin spice flavor below!
Welcome to our Patch. The perfect autumn greeting!
For More FALL FUN Check out our Fall Family Bucket List for everyone to enjoy!