There is something uniquely special to me about this photo. Maybe it's the way you're looking at me. Maybe it's how you're sharing your favorite blue blankey. Maybe it's that it's already the 3 of us captured here, just one not pictured.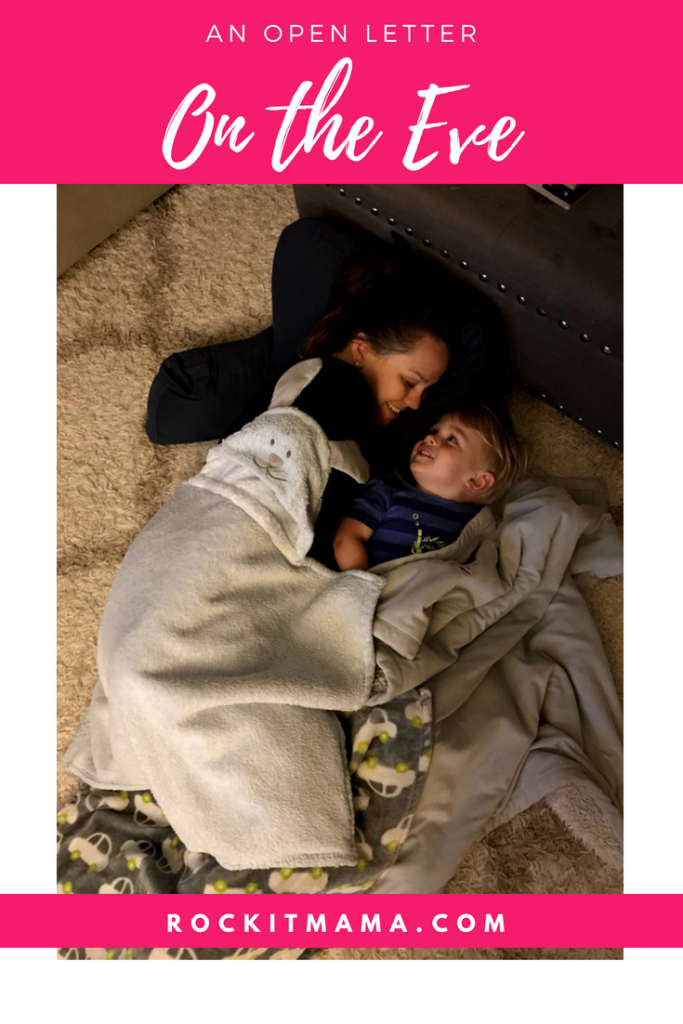 I have many fears ab being a mother of two.
The mental load, the shift in family dynamic, what if I struggle to balance it all. It is the permanence of such a mammoth change that is hard to comprehend. But nothing hits me harder than the idea of it not being just us anymore. And while the idea to grow our family was absolutely intentional and we pine for the day that we get to meet our new addition, there is a sadness about the end of an era. Our era. Me, mother of one, and you, only child.
I've done my best to collect and preserve our memories, a mere blink in the universal scheme of life that we've shared solely between us. Favorites include trips to state parks, snuggles during Planet Earth movie nights and devouring donuts at Sugar Shack. We've stayed so busy that when I watched you sleep last night it was strange to see you as a little person now and not just my firstborn baby. You've been maturing and flourishing all along.
It has taken the upcoming delivery of baby brother for me realize truly how far you and I have come and in that same realization I remember: you've taught me to be a mother.
I can do this all again. From the times you were inconsolable and I had no idea what I was doing, to the days when only mommy could make it all better – you've developed my patience, tested my limits, broadened my horizons & widened my heart.
We'll love another together.