I seriously feel bad for
Thanksgiving.
I mean, every year we're driven to leap into Christmas (or whatever your celebration!) and bypass Turkey day. It's almost as if we will eventually dismiss the Holiday all together.
In recent years, I've tried to give Thanksgiving its due recognition, but I'm ashamed to admit I'm guilty of pulling out the Christmas gear in the second week of November.
Alfie the Elf on the Shelf has already graced us with his presence. The tree is up, Santa's face is plastered everywhere, the stockings are hung tenderly with care…you get it.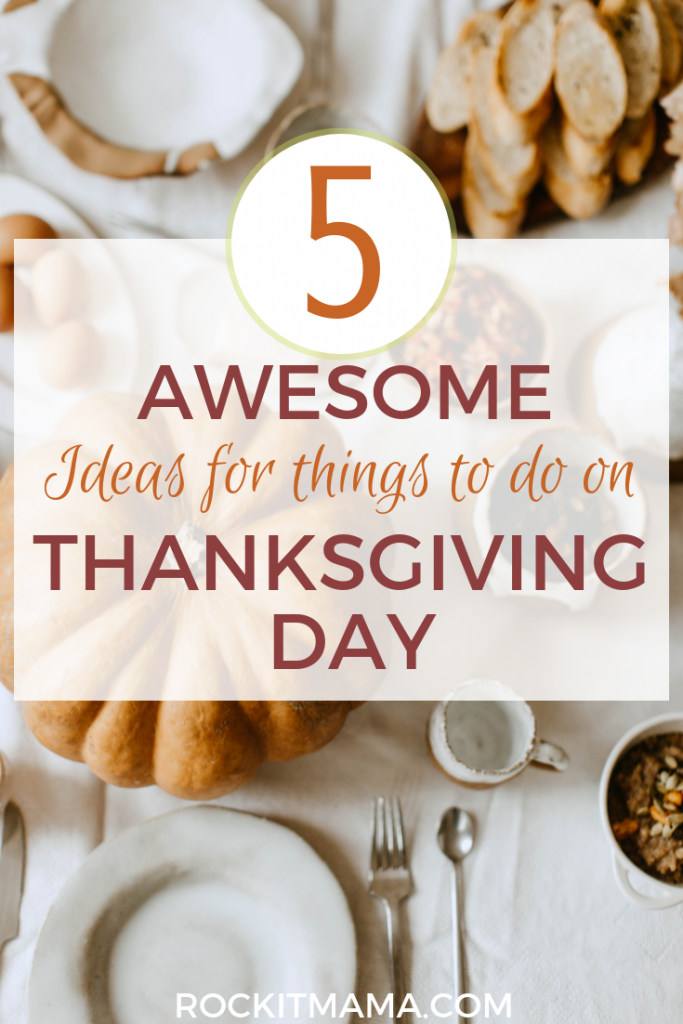 Because it's so easy to get wrapped up in the magic of the holiday season, we've listed 5 Awesome Ideas for Thanksgiving Day that'll allow you to fully acknowledge Turkey day, and perhaps begin a new tradition with the ones you love.
1. Volunteer
What could be more appropriate on a day designated for giving than to volunteer and give back to the community.
I like this idea because you can put in a few hours of the day volunteering for an organization you're compelled to get involved with and still have time to feast, drink and spend time with family as you desire. If you're looking for local charities and non-profits this is a great resource. A couple of tips:
Choose a cause you're passionate about

Find an opportunity that matches your skills, interest and schedule

Get the kids involved

Check with organizations about their Covid-19 policies to be sure they're complying with CDC regulations**
To make things even simpler, piece a Thanksgiving meal together for a family in need. Each day add a canned good item to a basket or donate a gift card. Reach out to local food banks to see where there is a need for Thanksgiving meal donations.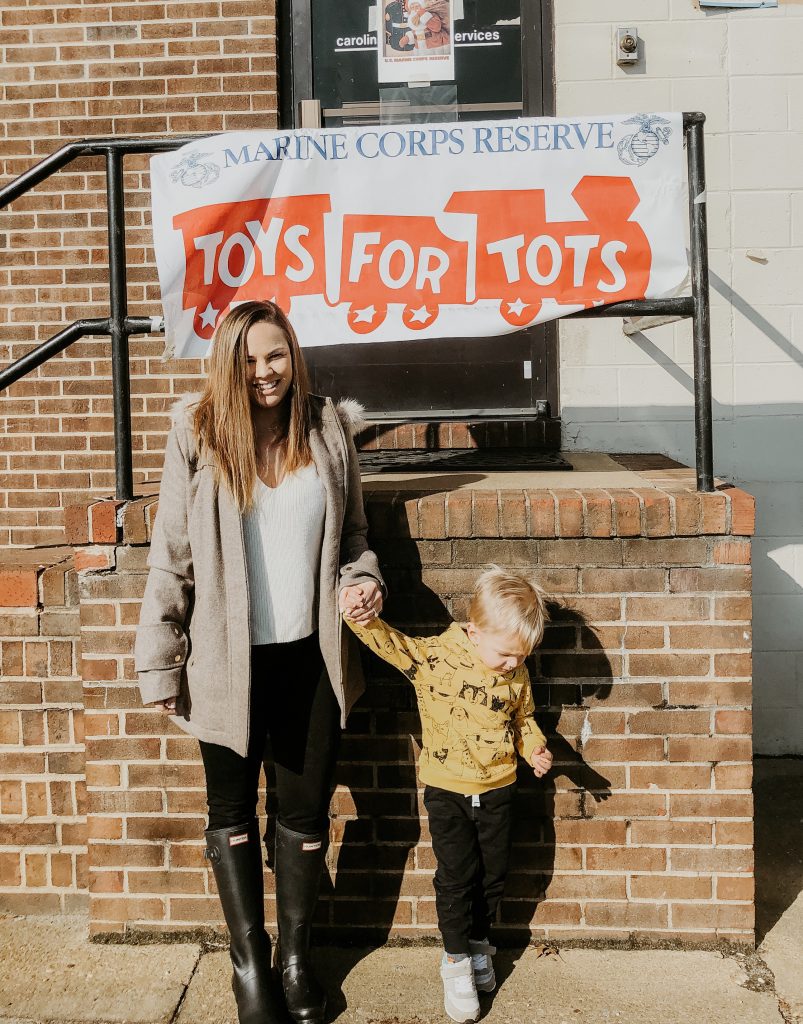 Volunteering can also be as simple as donating goods to a local food bank.
Usually in need of assistance, hospitals offer a variety of volunteer opportunities suitable for all ages. I hope to incorporate this idea into our future Thanksgiving plans as Covid-19 restrictions are hopefully lifted. It always feels good to pay your good fortune forward. 
2. Turkey Trot
Want to go for seconds and thirds guilt free this Thanksgiving? The average American will consume 3,000 calories on Turkey day (and honestly you should because, duh, it's Thanksgiving!).
An awesome way to kick off the day, get the endorphins going, and burn some pre-meal calories is to run a turkey trot! My husband and I did this a few years ago and I have to say, indulging was that much sweeter after a solid 10k. You can find fun races in your area using this convenient tool.
Turkey trots range in size from a just a few runners to thousands. The organizations hosting the event usually use the entrance fee to fund local charities and in some races the 1st place prize is a frozen turkey! Dust off those running shoes and get trotting!
With Covid-19 restrictions in place, Turkey trot races are offering virtual options. I've also considered mapping out a 3.1 mile race in our neighborhood for our family to run without paying to enter an actual race.
3. Celebrate Native American Culture
If you've never been, I highly recommend a day trip to the National Museum of the American Indian in Washington, D.C. I find it immensely important to educate myself and my family on Indigenous People and their many contributions to  modern day society. You can find Native influence in our arts, agriculture, and even modern medicine.
Make it a quest to discover local tribes or plan a trip to a reservation. Try a Native recipe. Watch a movie starring Native actors. Here is a great list of children's books to help explain a history that is often depicted inaccurately in school teachings and otherwise.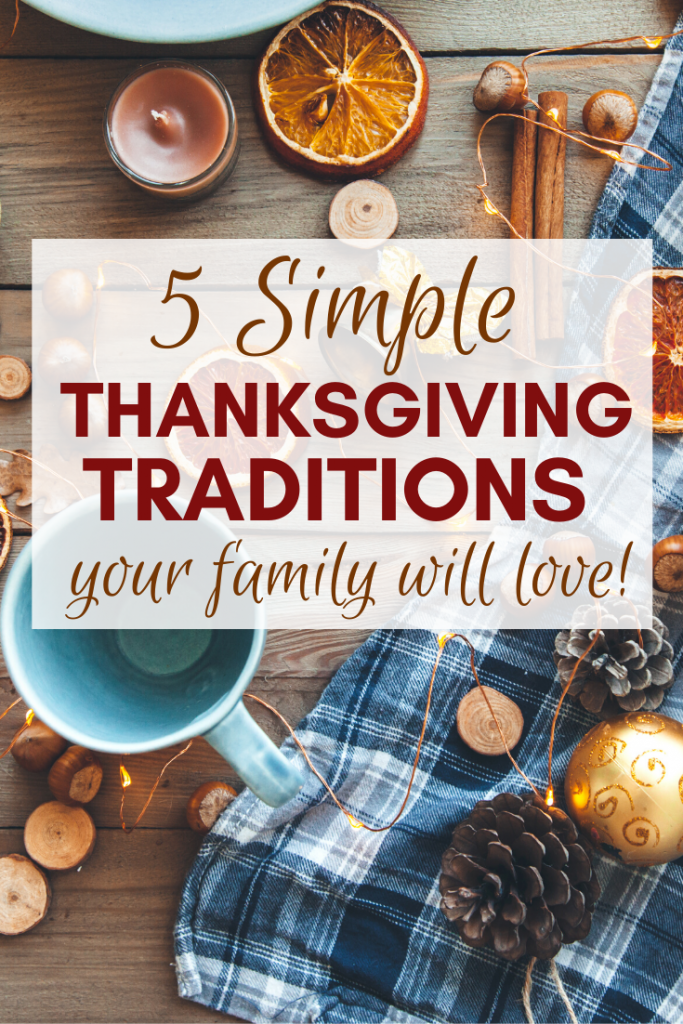 4. Game Time
Some of my favorite memories from childhood Thanksgivings is playing football with my cousins and family after our feast. It became such a tradition that a trophy was made for the winning team each year. So fun!
Whatever game you play, because it certainly doesn't matter, make it light and fun and try and get everyone involved! Play a board game, create a scavenger hunt, or enjoy a round of cards. Pro tip: Put the electronics down and get back to the basics!
Our Table Talk Printable is an awesome way to dig deep with the people you spend the holiday with. This conversation generator will have everyone at the table involved! Simply print out the questions, cut, and throw them in a container.
Pass the container around to each guest until all of the questions are answered, OR have everyone at the table answer the question pulled. You'd be surprised at the level of intimate conversation these questions inspire!
Link to download our Table Talk Printable HERE!
5. Get Away
And I don't mean to your Great Aunt Linda's house to have an uncomfortable political discussion at Thanksgiving dinner that ends in hurt feelings and family in-fighting!
It is 100% okay to ditch the gatherings and do your own thing. Maybe you need a getaway. You've likely been rewarded extended time off for the holiday, so why not use that time to explore?
Pick a place you've never visited. Numerous secluded resorts countrywide offer Thanksgiving deals to travelers who, like you, need an alternative.
Plenty of awesome destinations and fresh ideas offered up right here. I'd also advise bringing a friend or two to make it a Friendsgiving trip!
We hope you've been inspired by one of our awesome ideas for

Thanksgiving Day

and decide to include it in your future Turkey day festivities. 
Happy Thanksgiving!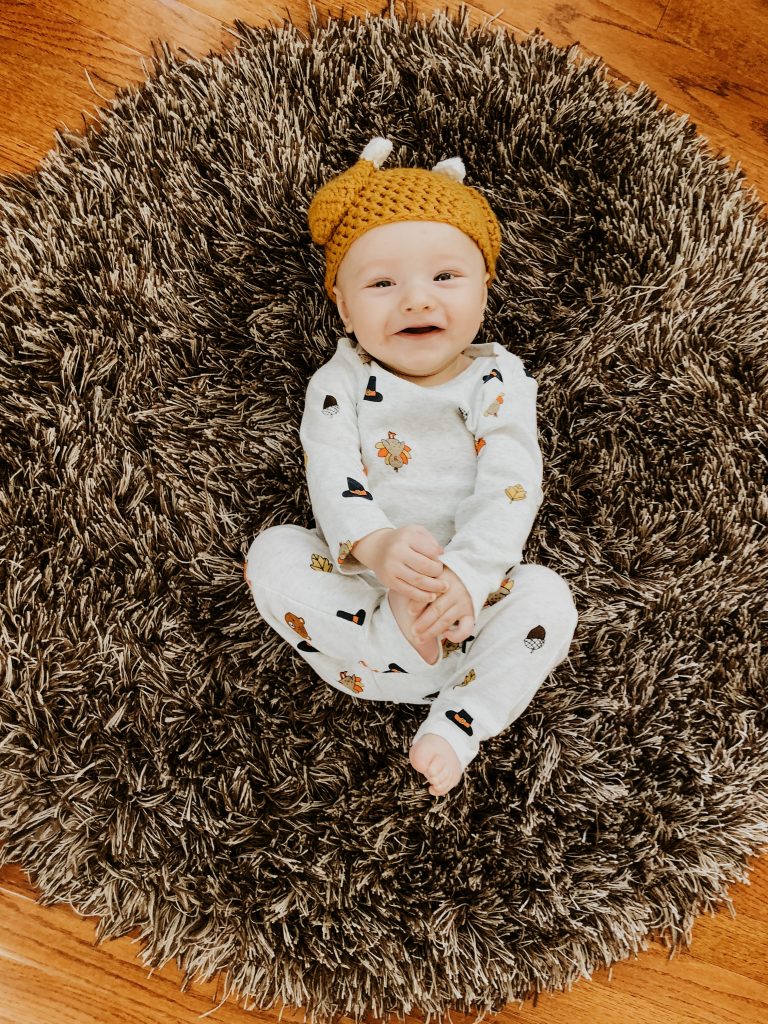 If you enjoyed our 5 Awesome Ideas for Thanksgiving Day don't forget to create

The Grateful Tree!