We're going all DIY this year for Father's Day because nothing says "I love you," like a homemade gift for the Dad's who deserve much applause and appreciation! This DIY Block Photo Holder for Father's Day is an easy, fun and nostalgic way to bring a smile to any Dad's face. It's the perfect memory holder and keepsake to display on a shelf or as a desk accessory.
Pull out the paint, blocks, some old photos and let the creativity flow. Everything your child will need (with some adult supervision of course!) and more is below!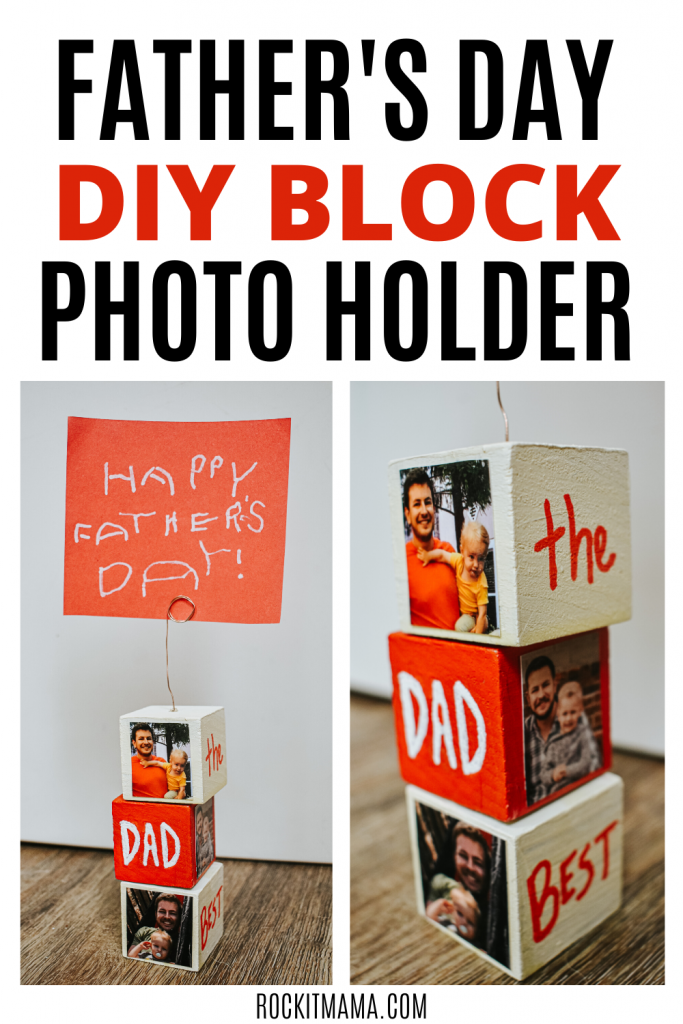 You will need:
Acrylic paint
Photos
Glue gun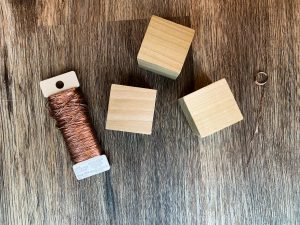 Directions:
Paint the blocks and decorate them as desired. Kids can use the paint pens linked above to write messages or use stickers, photos, etc. Anything that represents how your child feels about Dad will work just fine. On the cube that will be used as the top block, drill a small hole to place wire.
Once finished and dry, seal the cubes with acrylic sealer, also linked above. Once dry again, hot glue cubes together, slightly off-center to create the block tower look.
Cut wire about 6in. long, then wrap the tip around a pen or paint brush a few times (pictured below) to create the wire holder. Place inside the hole that was drilled into the top block.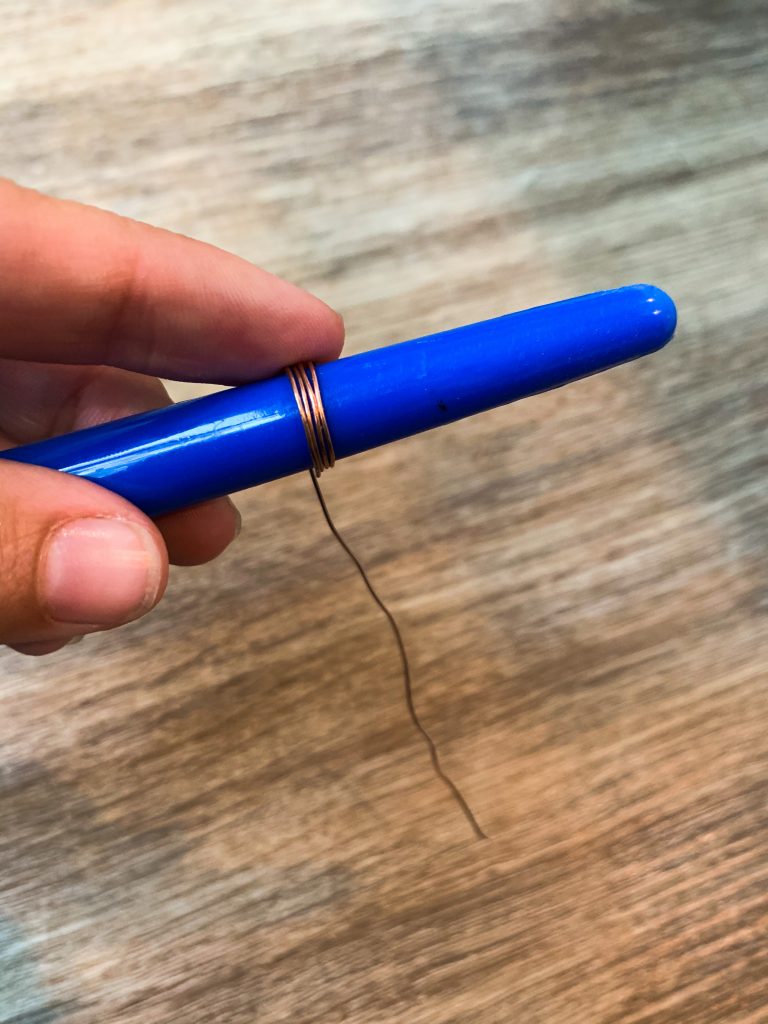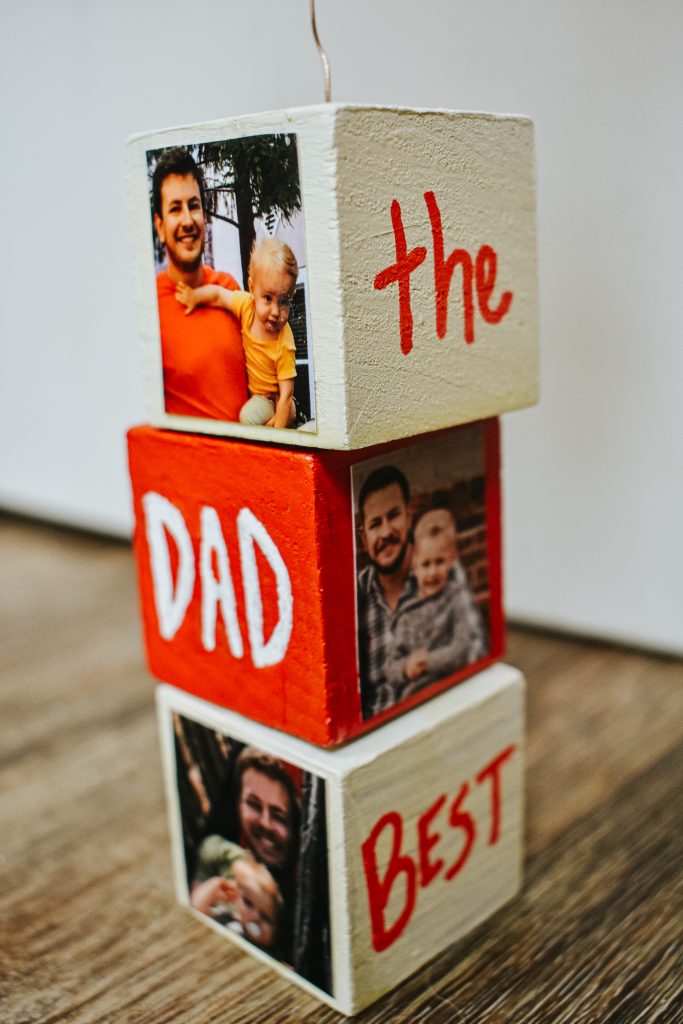 I had my son write a little note to stick in the wire holder and it came out really sweet. A second idea would be to place another photo or a Father's Day card in the holder, whichever your child prefers! We can't wait to give it to him on Father's Day in a few weeks.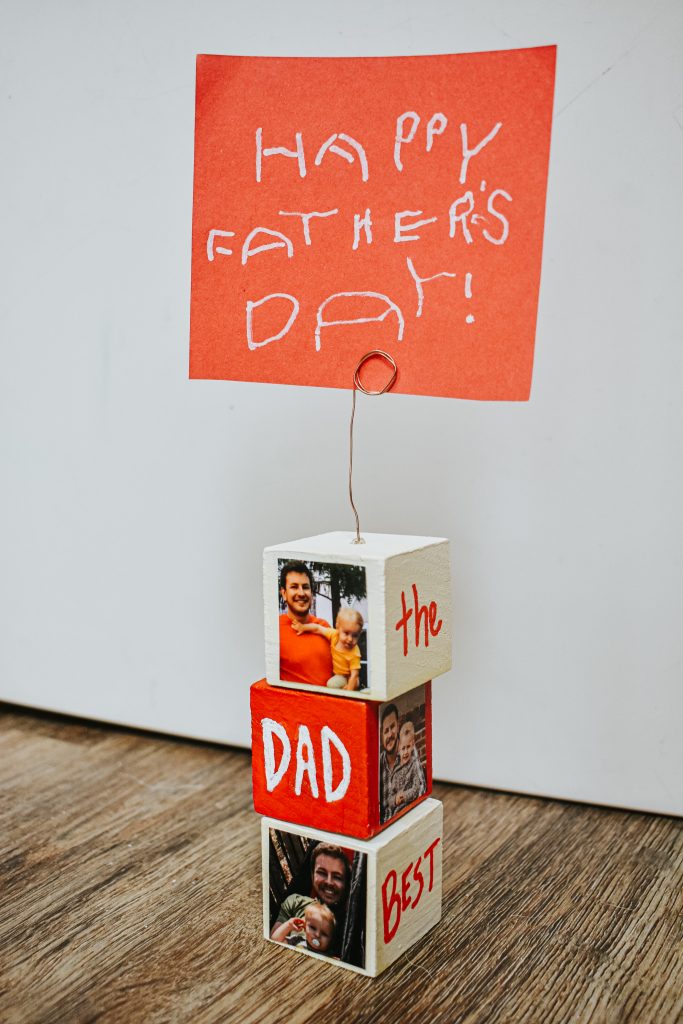 And with that, the DIY Block Photo Holder for Father's Day is complete! We hope every loving, giving, hard working Father enjoys their day to the fullest.
For more fun DIY projects for kids and boredom busters, check out our Learning activities tab!
How to Make a DIY Solar System Necklace – Kids Learning Activity