Shew. 2020.
What a ride it has been. I believe I can speak for everyone when I say, we will be happy to put this one behind us.
When coming up with an idea for an easy DIY 2020 Christmas ornament, I wanted to keep it light, while still featuring an image that will remind us of what we've endured this year, when we look back in the future.
What better way to remember the Holiday season of 2020 than with a masked Santa and reindeer, am I right?
This "Christmasked" DIY craft is easy enough for a child to make (as long as a parent does the drilling!). All you need is our FREE masked Santa and reindeer printable available for download (keep scrolling!) modge podge, a slice of wood, twine, and a drill to create the hole.
Unless, of course, you use the pre-drilled slices which I've found on Amazon and other craft suppliers. Both are linked below!
Perfect for your family tree, or as a gift to others, let's work through this Easy DIY 2020 Christmas ornament, and relish in the holiday spirit that even this tumultuous year can't deny us.
You will need:
Downloadable masked Santa and reindeer printable below
Twine
Modge Podge
Drill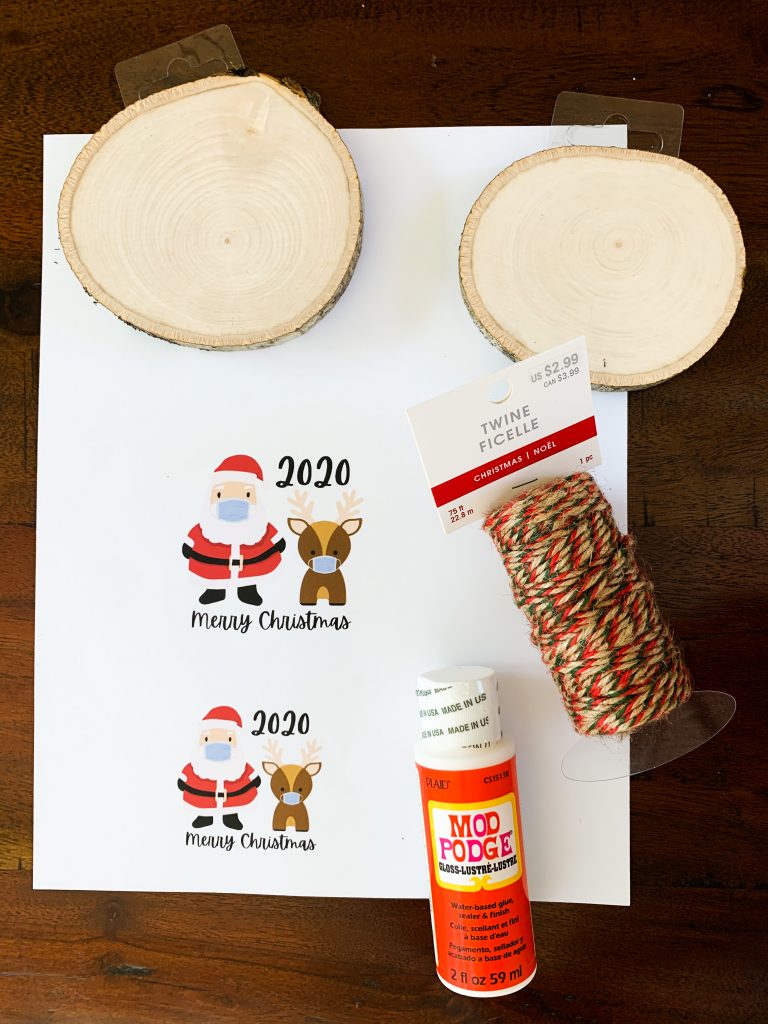 Start with the wood slice. Drill a hole for the twine at the top. Pre-drilled natural wood slices are available to purchase as well, if you don't want the hassle of pulling out the drill, or simply don't have one.
String the twine through the hole.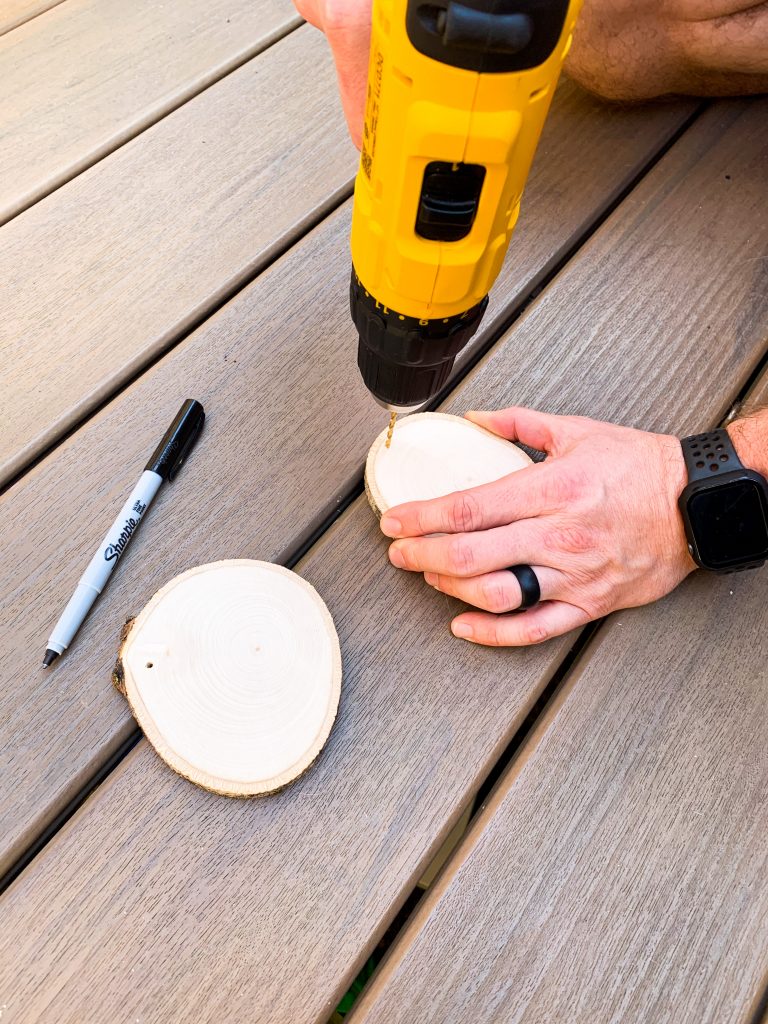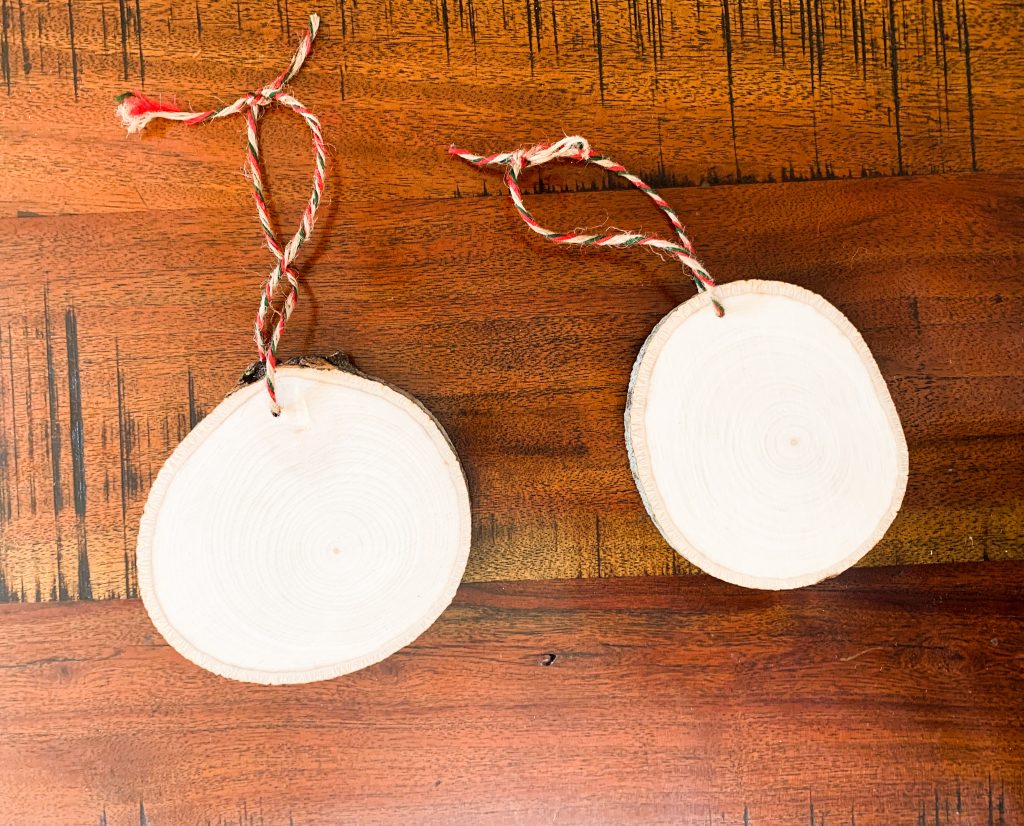 Cut the graphic in a shape similar to the wood slice so it's evenly spaced. Apply modge podge to the back of the graphic. Place it on the wood, then cover the image again in more modge podge. I assure you, it does not rip the paper!
Let the modge podge dry completely. And just like that, the ornament is ready to hang!
If Christmas isn't your celebration, we've included a "Happy Holidays" version of our printable, which is also included upon downloading our graphic through the form below.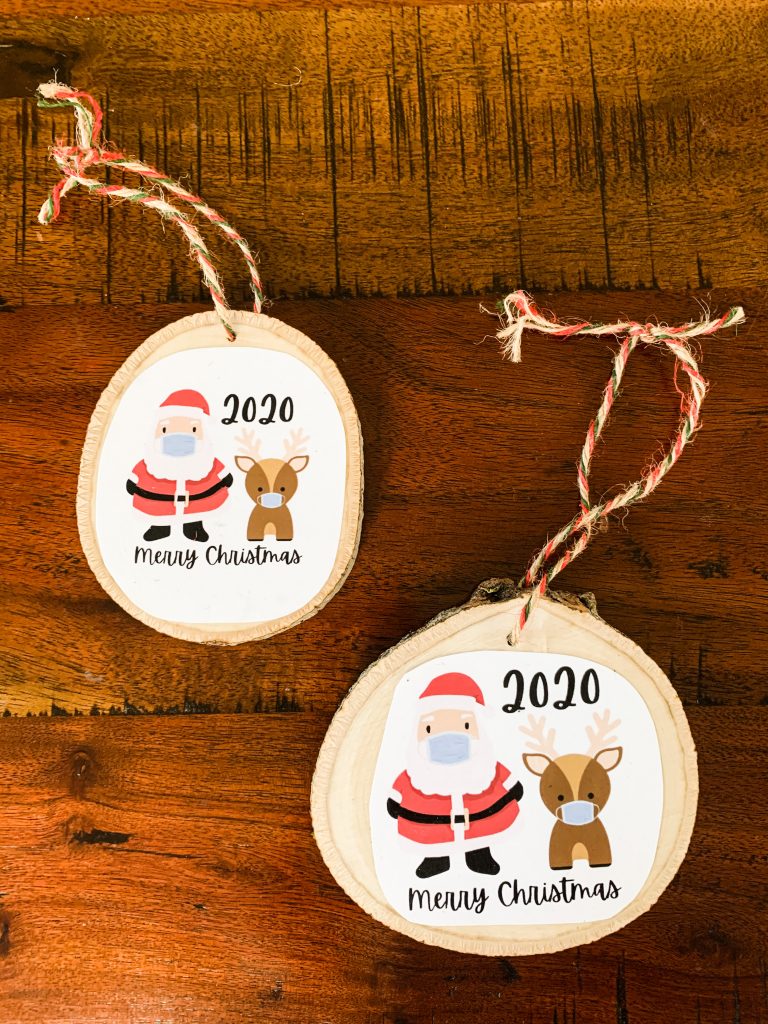 Download your FREE 2020 Christmasked Ornament printable below!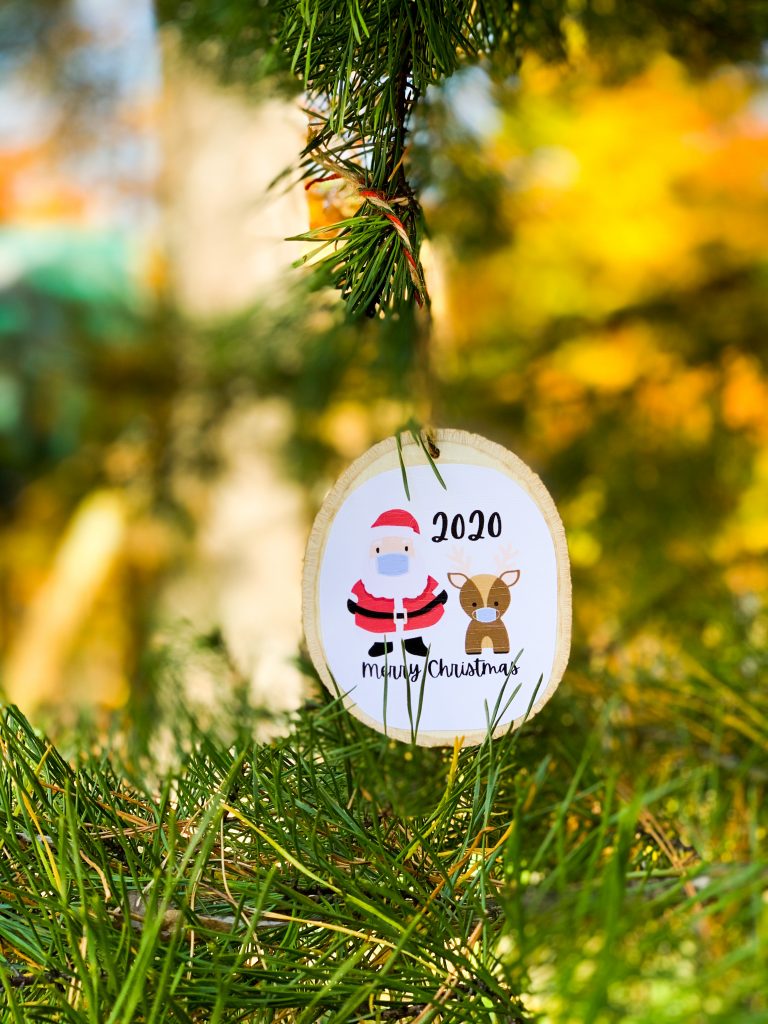 This Holiday season may we resolve to hold each other a little closer, connect deeper with those we love, and lead with empathy, good faith, and kindness in our interactions with one another.
We wish you the most peaceful of Holiday celebrations this year, and to all of our loyal readers, may you stay safe, merry and bright!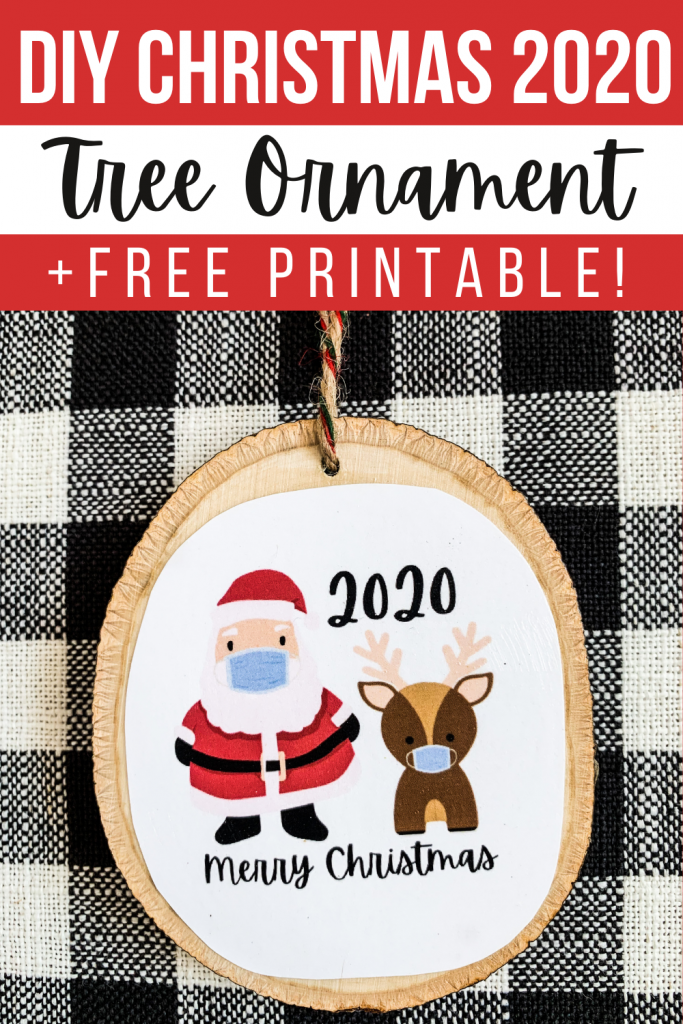 And if you just can't get enough DIY Christmas tree ornaments this year, check out our Scrabble Tile ornament tutorial here!