Spring has (basically) sprung in our neck of the woods, accompanied by all of the outdoor activity we love about warmer weather. Yet with this lovely season of growth and renewal comes a fair share of rainy days as well. With that in mind, we decided to capture and bottle up our own spring scene for the days that outdoor play isn't optimal. This Spring scene terrarium activity is the perfect creative undertaking, and a wonderful way for kids to exercise the imagination.
A terrarium is typically a glass vessel that contains real plants and soil, sometimes used to illustrate how an ecosystem works. Because the real ingredients can get a bit messy, we've come up with our own kid-friendly version that is also re-usable. We've decided to focus on the aformentioned, blooming season of Spring as our theme.
The best part is, all of the supplies needed to make this springy terrarium can be purchased at the dollar store for a whopping $5. Unless of course, you already have these basic supplies around the house! The base is play-dough, and can be used multiple times to create new spring filled environments. Have kids dream up their own sunny scenes, and add elements they find laying around the playroom or just outside the door.
Below you'll find everything needed to create a Spring Scene Terrarium for kids. May the fun ensue!
Dollar store shopping list:
Glass jars
Play-dough
Green moss (found in seasonal section)
Rocks (or go outside and find your own!)
Various spring elements (butterflies, flowers, bunnies, eggs, etc.!)
Directions:
Pack the play-dough at the bottom of the jar
Add the rocks for texture
Place the green moss on top of the rocks as the third layer (you can add more rocks later if desired!)
Insert spring elements. Be sure to press them into the play-dough so they stay put
Close the jar and your spring scene terrarium is complete!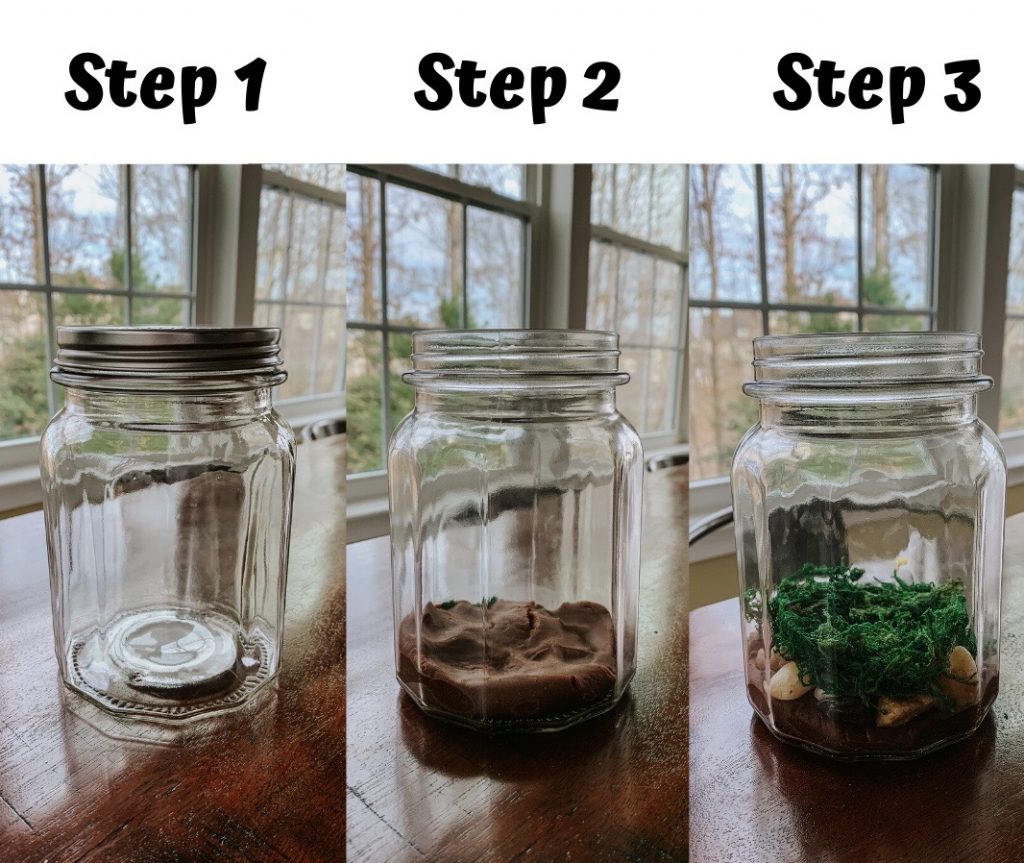 The play-dough serves as a great foundation and sticking element so the eggs, butterflies, flowers, etc. stay nicely in place. Each terrarium creation has it's own theme. You could use bugs, easter, or fairy garden as concepts; the possibilities are endless. I love watching my son's imagination run wild while coming up with new ideas. Don't forget to display them proudly as Spring decor until the next idea comes along!
Stickers could also be a fun way to add life to the terrarium. Use a sun sticker, clouds or rain drops to capture typical Spring weather patterns. Include a conversation about the changing seasons for educational value.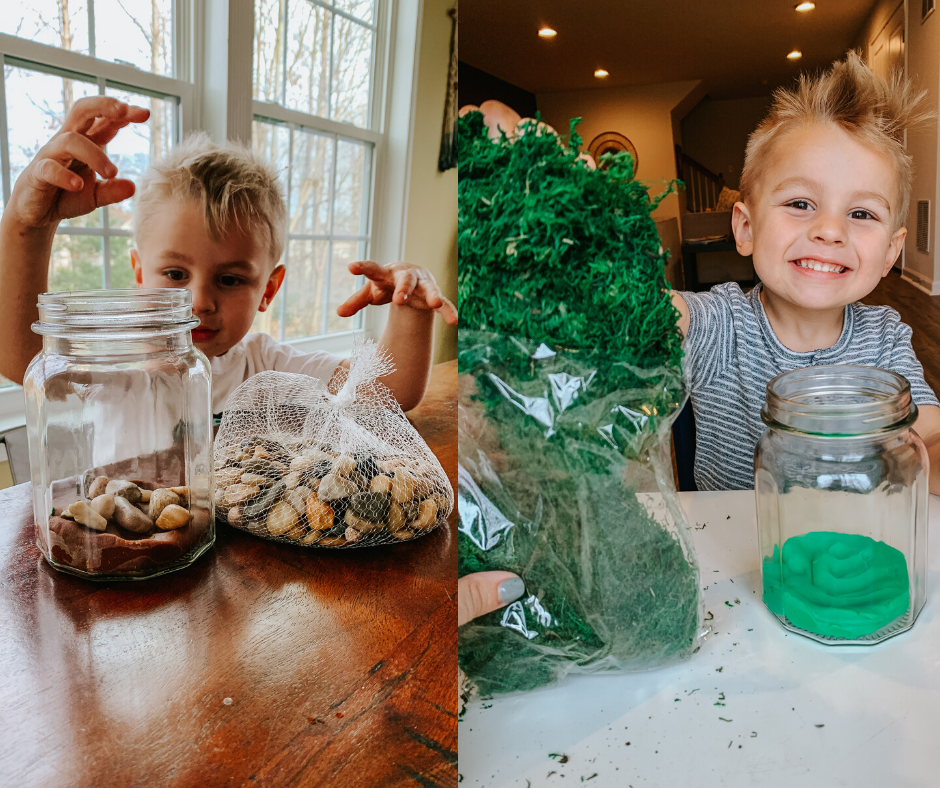 As you can see, we've done this more than once!
The finished products!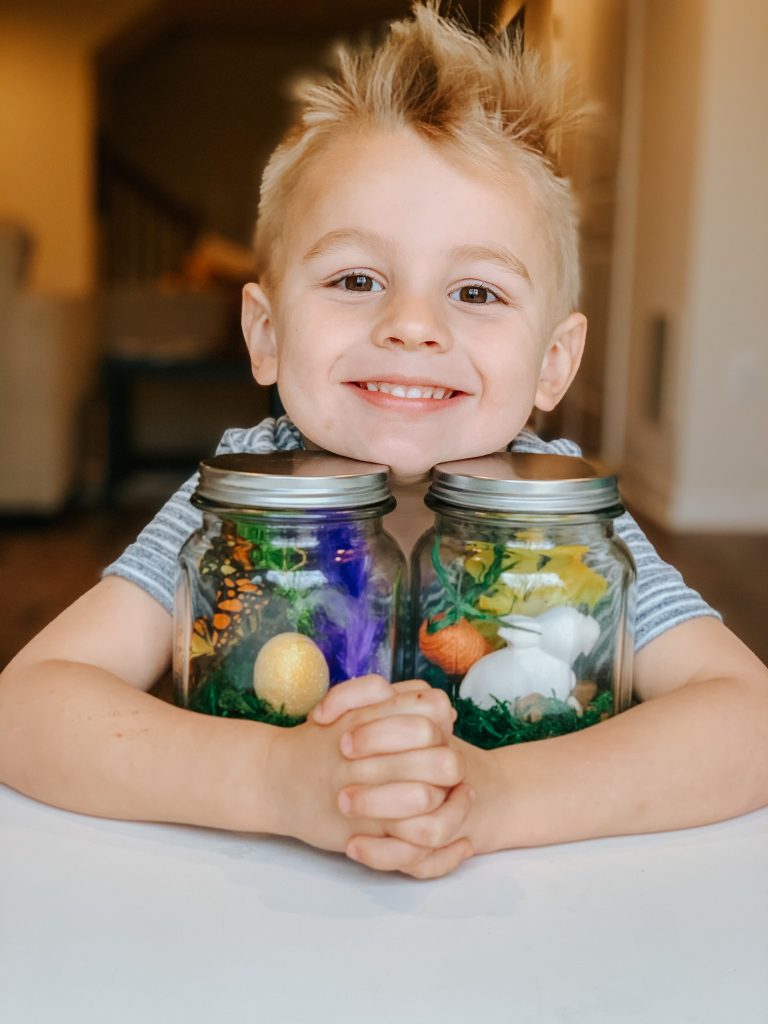 One proud little artist happy with the end result. A sweet Spring Scene Terrarium!
For the sunnier Spring days, check out these 7 Ideas for Nature Activities and Exploration!