My son thrives on routines; the consistency not only gives him a sense of security, but it helps him to feel confident in time management as well. Creating an established routine also assists in developing important habits and life skills. Now with summer ending, I knew I needed to create some type of schedule once school ended that will carry on the steadiness in his daily activities.
If you know me, you know I'm a planner by nature; so in one month's time…this mama will need an agenda. This year, I decided to add a supplemental summer planner printable to go along with our Printable Family Binder Bundle and I'm so excited to share it with you!
See what our Summer Activity Planner has inside!
The Summer Activity Planner has 5 pages included:
Weekly Summer Schedule: A guideline of fun summer activities you can do with your child throughout the week.
Daily Summer Schedule: A timeline of suggested daily activities. Feel free to have your child choose summer bucket list ideas for their daily activity.
Summer Bucket List: A list of obligatory summer ideas for kids.
Summer Reading List: Create and track your summer reading list and then have your child rate their books!
Summer Chore Chart: Age appropriate chore chart for the summer.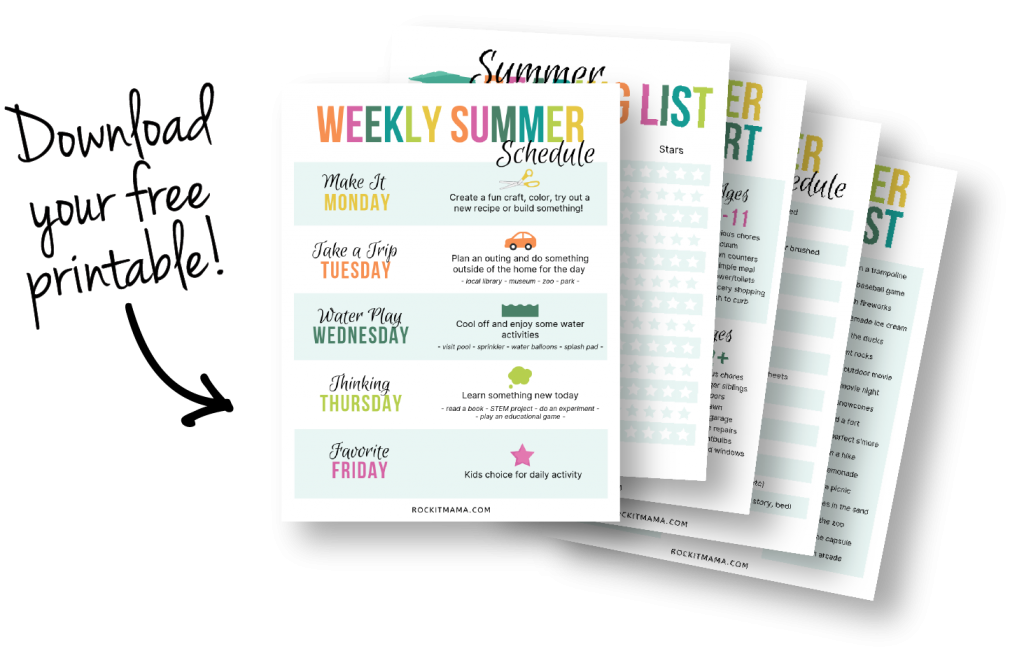 I printed out ours and put it into our Family Emergency Binder so we have a single place to reference all family items.
How do you plan your daily summer activities? I'd love to hear your best tips in the comments below!