In a world where everything is at our fingertips, and a feeling of privilege and entitlement can come natural – it can be difficult to instill an "attitude of gratitude" in our children.
And while exercising manners and being courteous are expected behaviors, teaching gratitude to young minds can have lifelong positive effects. However, learning this practice takes time and effort; after all gratitude is a mindset.
Thankfully, there are techniques you can establish with your child today to begin cultivating feelings and expressions of gratitude – and what better time to develop an "attitude of gratitude" than the start of this holiday season?
Studies show strong associations between showing gratefulness and improved happiness.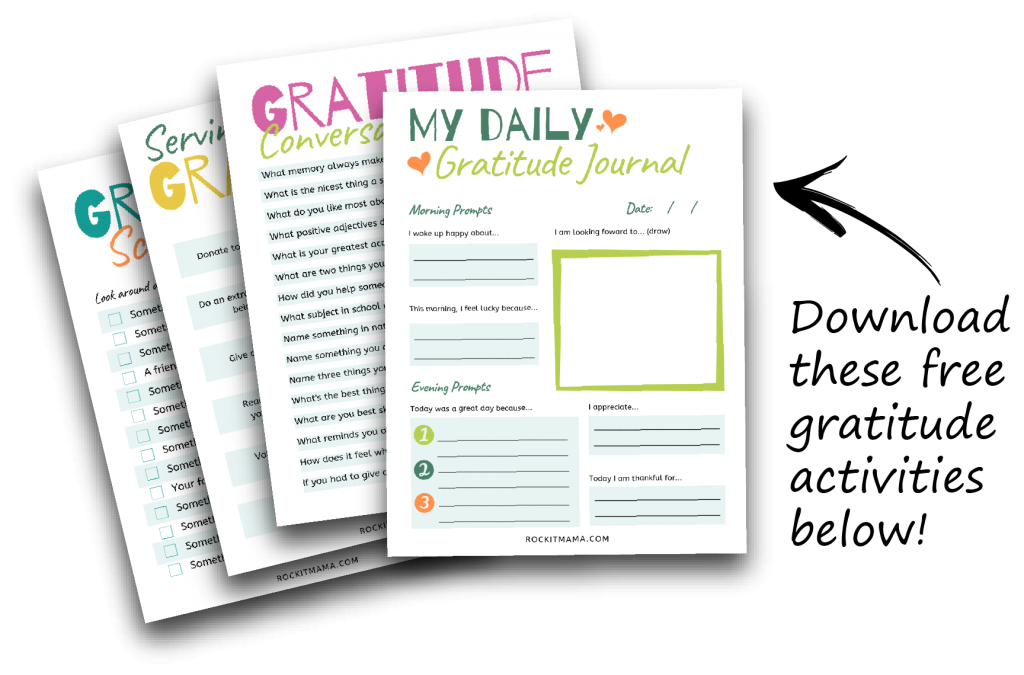 I started practicing intentional gratitude after my first was born in an attempt to ease anxiety. I learned quickly that when I regularly took time to give thanks and share a sense of abundance around me, I attracted a goodness that elevated my mood and carried me through the day.
So now, instilling the practice of gratitude in my kids is extremely important to me as a parent. What better time to emphasize gratitude than the month of November, when Thanksgiving is at the forefront of our of planning.
There are many benefits to exercising gratitude, and introducing this practice early on in a child's life may increase mental strength, boost empathy and augment overall well-being.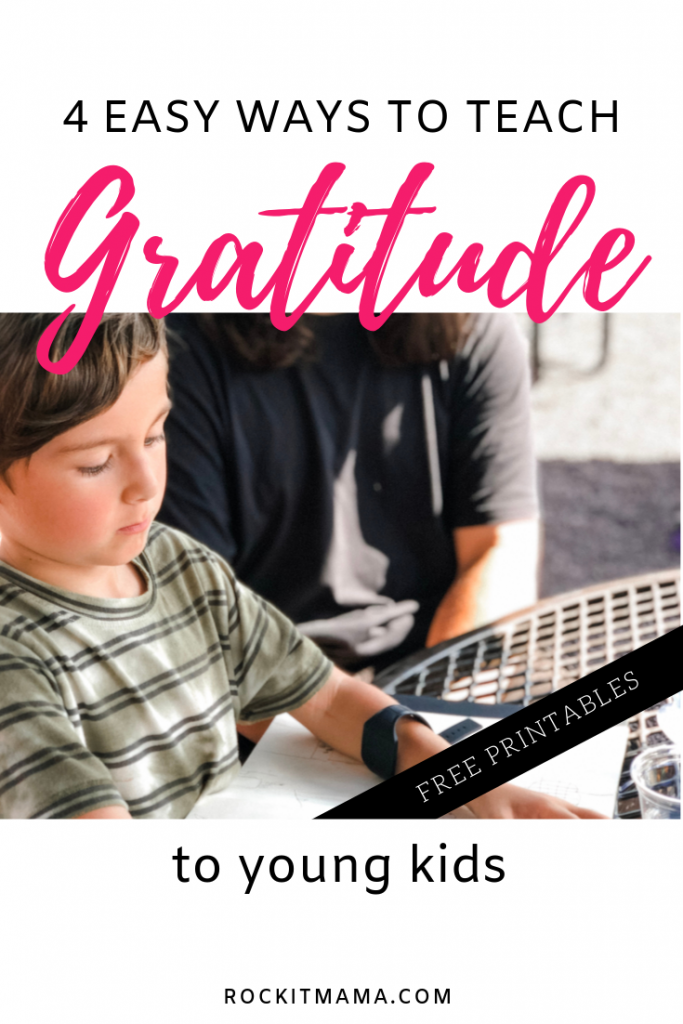 This week we have put together a collection of activities you and your child can both do together. We encourage using these techniques daily as a way to make gratitude a meaningful part of the day.
1. Write in a Gratitude Journal
Gratitude journals are great for both children and adults. Taking time to reflect and report your positive daily experiences can increase your overall happiness.
In a 2003 study by Dr. Robert A. Emmons and Michael E. McCullough, participants who kept gratitude journals for 9 weeks resulted in exercising more regularly, reporting fewer physical complaints, expressing optimism concerning the upcoming week and had higher ratings of joy and happiness.
We have created a simple and fun gratitude journal print-out with both morning and evening prompts your child can use to build a healthy habit of gratitude starting today. Download the FREE printable below.
2. Go on a Hunt!
Make learning fun with a Gratitude Scavenger Hunt! We've created the perfect list to find the little things to be thankful for – and it's perfect for adults to play along too.
3. Serve Others
An easy way to teach gratitude is by exposing our children to different perspectives. By serving those around us, we are reminded to be grateful for what we have, while also learning to be more empathetic. There are plenty of ways to actively serve others. See some ideas below!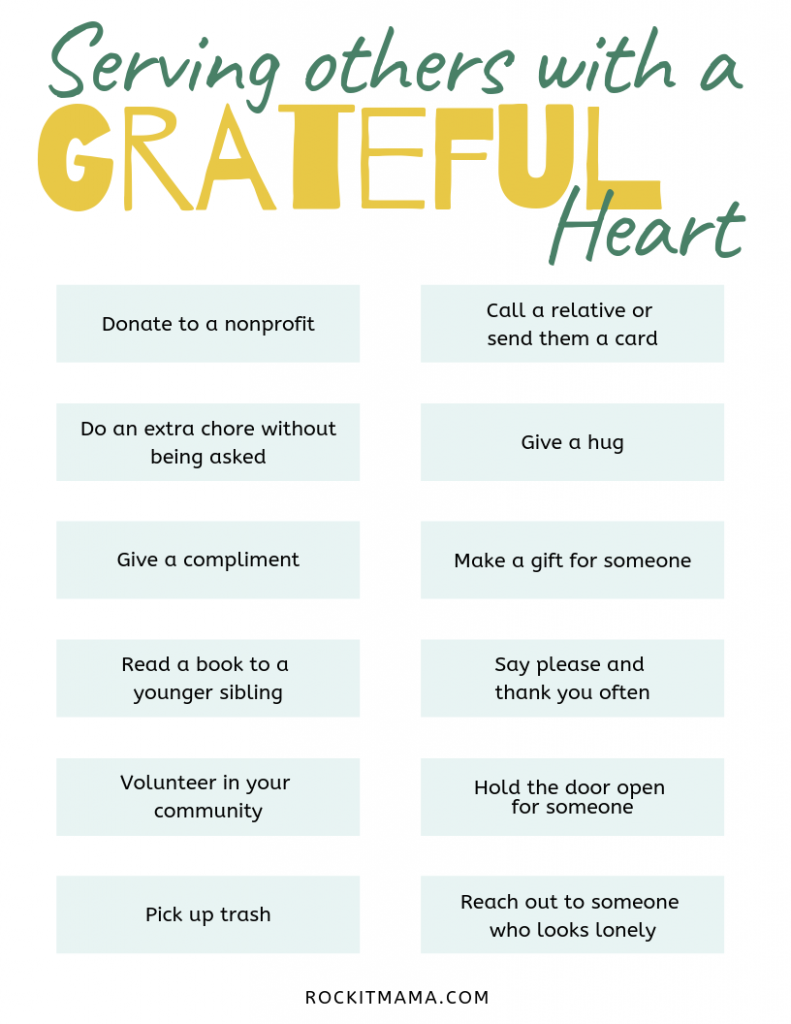 4. Turn it into a Conversation
One of the best ways to express gratitude, is by simply talking about it! By carving out a few minutes of your day or week and playing a conversation game, you and your child will exercise feelings of gratitude and also open up dialogue for deeper and more meaningful conversations.
And since Thanksgiving is right around the corner, why not start a Grateful Tree? See our post on how to make your own here.
We hope these activities will help your child to understand and foster feelings of gratefulness into their lives, but its best to remember that leading by example is what makes it stick!
If you have a favorite activity or tips on instilling an "attitude of gratitude," feel free to share in the comments below.