It's almost Valentine's Day and I've been on the hunt for a homemade, candy-free, nature inspired gift that my son can hand out to relatives and classmates. These DIY Valentine Bird Feeders check all of those boxes and were super fun to make! This easy, 3 ingredient recipe is also an awesome cold weather activity for the thick of winter.
And bonus, we've included some FREE Printable bird-pun tags to attach to the feeders. You're welcome!
I love how this project can inspire some serious bird watching and outdoor activity. We definitely kept some feeders for ourselves and our backyard is chirping! If you want to get really serious, here is a great book for bird watching beginners. Keep scrolling for a full ingredients list and step by step directions. Most importantly, enjoy!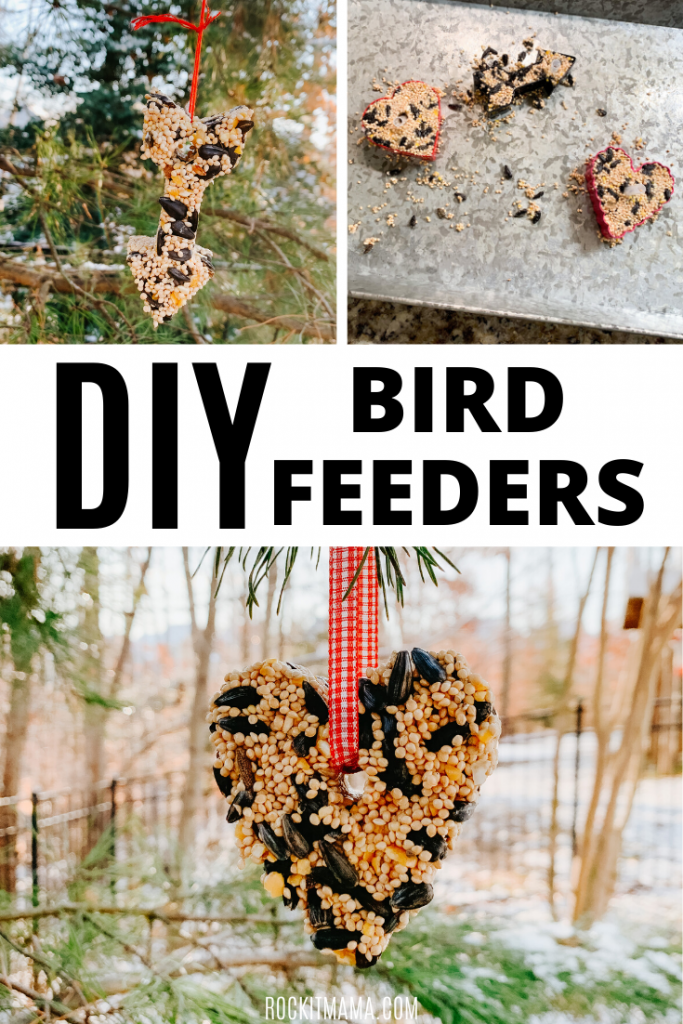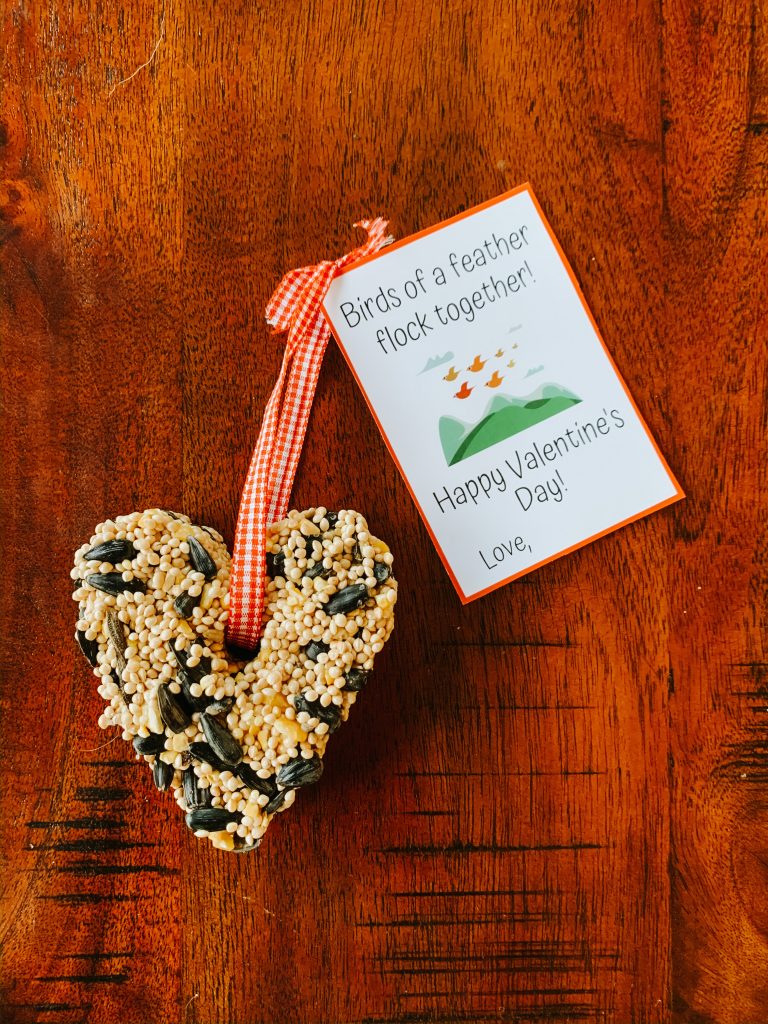 You will need:
2 cups of birdseed
2 packets of gelatin
1 cup boiling water
Mixing bowl and spoon
Heart shaped cookie cutters
Tray covered in foil
Ribbon
Straws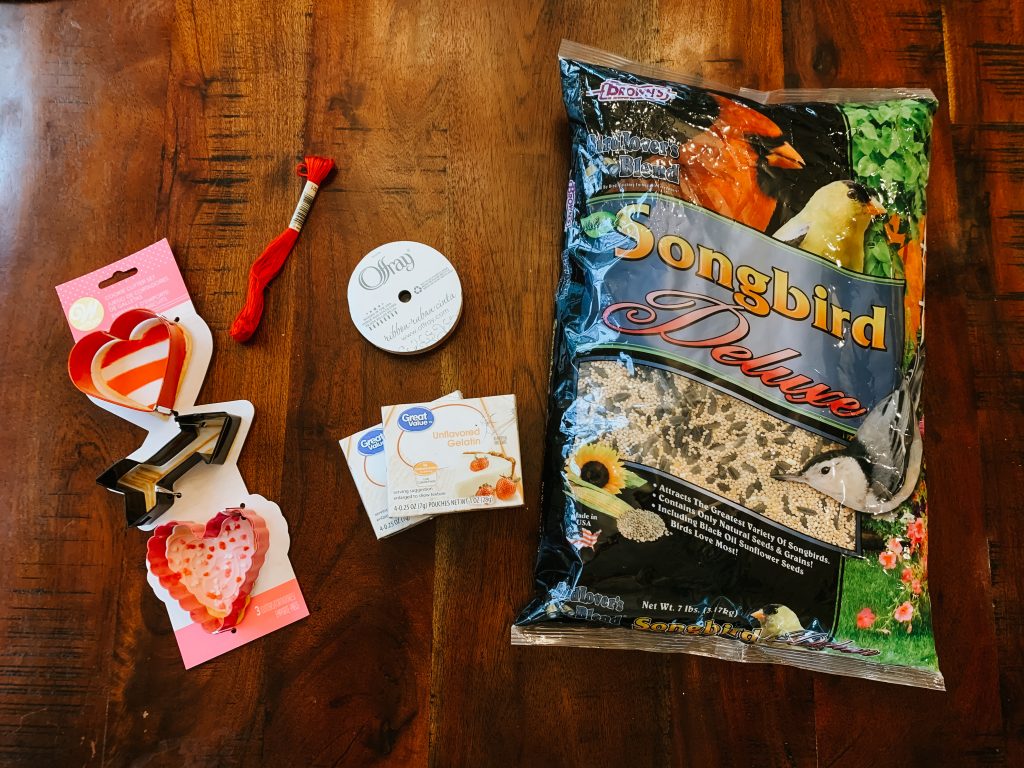 Directions:
Bring 1 cup of water to a boil. Pour the boiling water into mixing bowl, and slowly ad the gelatin. Once the gelatin has completely dissolved, pour in the birdseed. This is where you can get the kids involved. Have them mix it up well! Be sure to cover all of the seed in the gelatin mixture, as this is what holds it together.
Next, take the foil covered tray and place the cookie cutters on top. Then, spoon the birdseed mixture into each cutter and pack it in until it is flat. We used heart and arrow shaped cutters, but feel free to get creative! Stick the straws (see picture below) into the mixture, as this will create a hole for the ribbon hanger. Cool in refrigerator over night or until hard.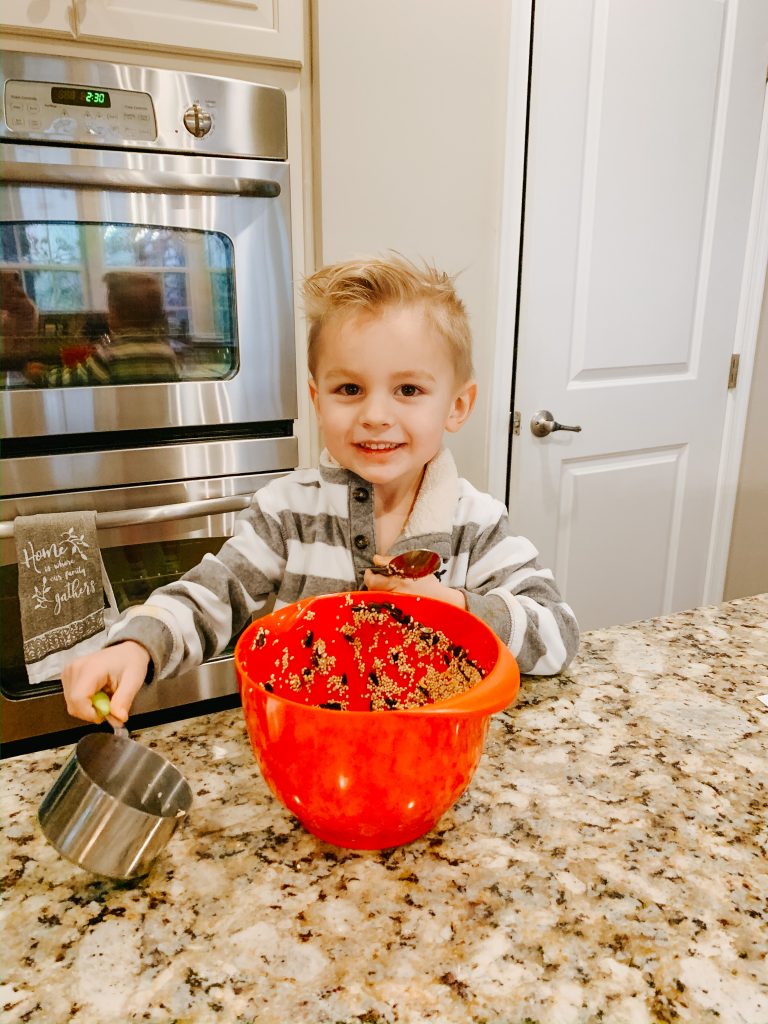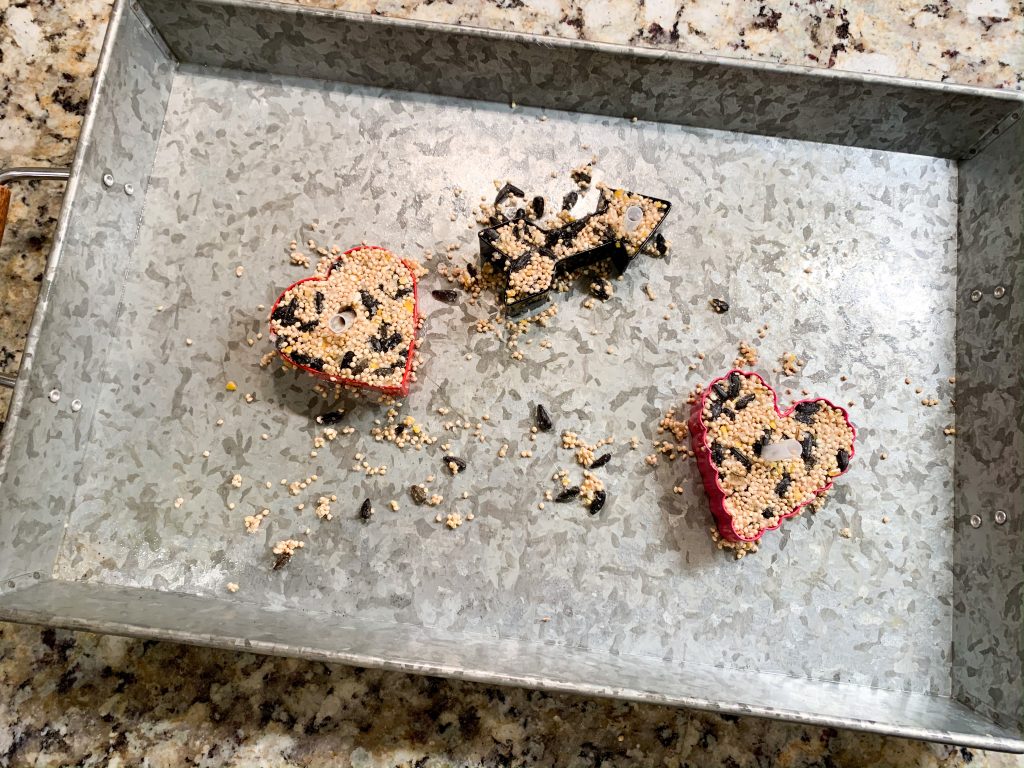 When the feeders are good and hard, remove them from the cookie cutters carefully. Our creations popped right out of the cutters just fine. Next, remove the straw and string the hangers through the hole.
Presto, your DIY Valentine bird feeders are complete!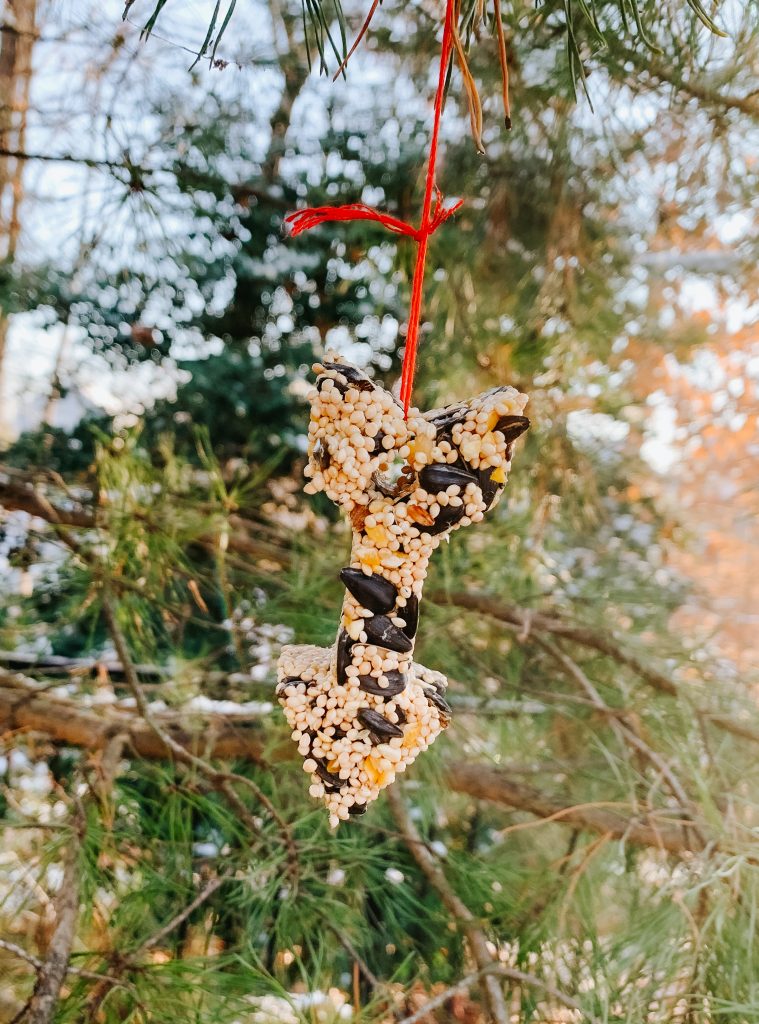 If you'd like to add the
FREE printable

tag to your DIY Valentine bird feeder creation, find the downloadable PDF below!