My one year old is going through an extreme teething phase right now and I'm willing to try about anything to soothe him and the fuss. As I was searching for teething toys, I came across these super cute DIY personalized teething pacifier clips and I decided to give it a whirl. The final product was so cute, I simply had to share.
These easy to make clips are the perfect gift or quick craft for the mama looking for a teething solution. Below I've included the supplies needed and step by step directions for creating these super simple and sweet DIY personalized teething pacifier clips!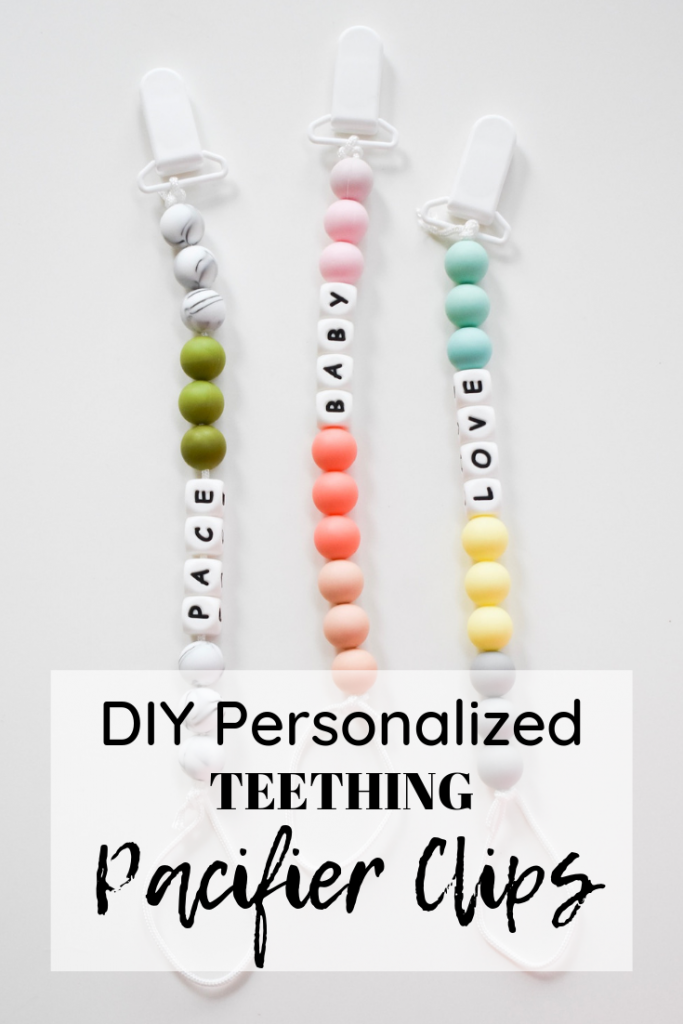 This post may contain affiliate links, which means that we may receive a commission, at no cost to you, if you make a purchase using these links.
You will need:
Bobby pin (for pushing cord through the bead)
Scissors & tape (if the cord frays)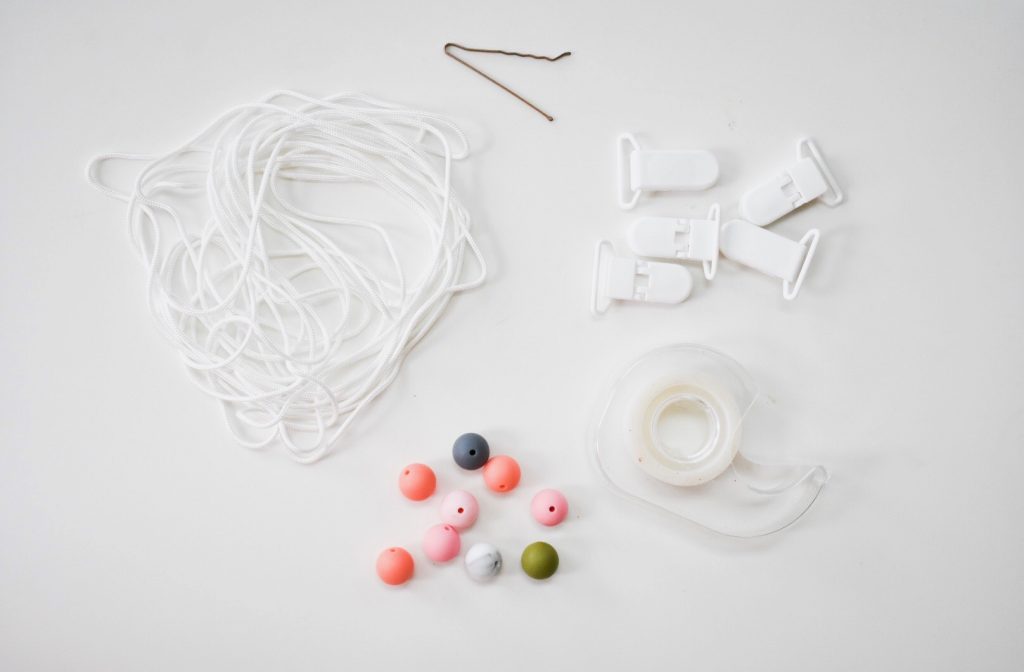 Directions
Cut a 25″ piece of white polyester cord.
One at a time, place silicone teething beads on the cord. You may need to use the bobby pin to push the cord through the bead or tape to control a frayed cord.
Find the center of the entire piece of cord and tie a knot to create a 2.5″ loop. Slide the beads down to the knot. Then thread the needle back through the beads.
When you get to the end, loop the cord around the base of a pacifier clip. Hold it taught, and wrap the end of the cord tightly around the base of the clip and knot. Thread the end of the cord back through a few beads (to hide the excess) and trim the end.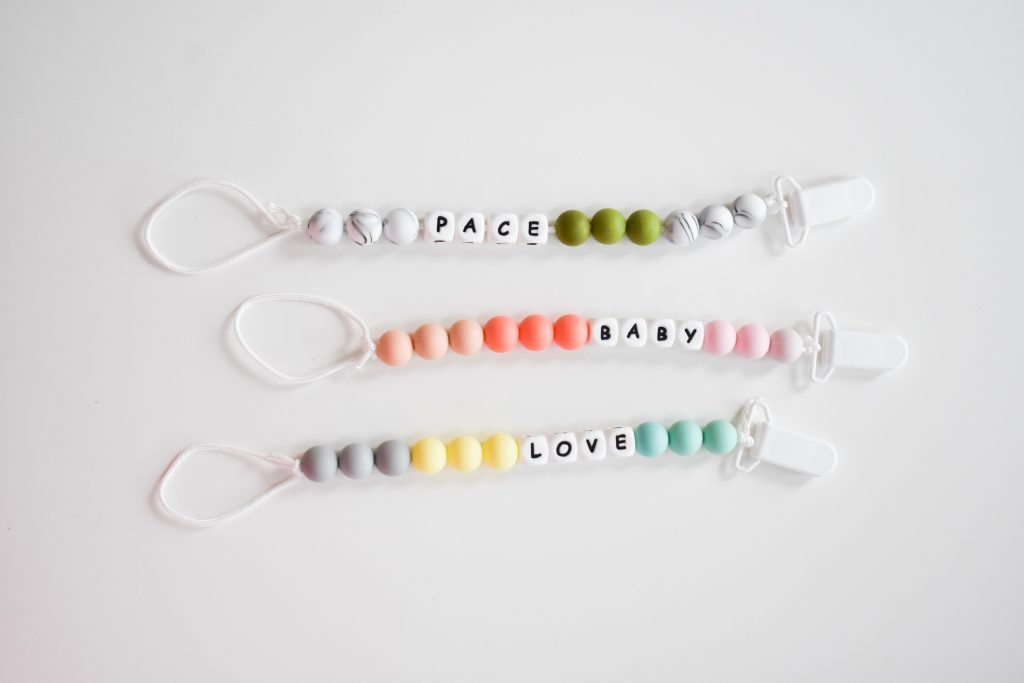 And there it is! A pacifier clip that doubles as a teething toy. Be sure that the beads are secure on the cord and that the knots are tied tight. These beads are perfect for teething but post a choking threat if detached.
Sweet teether!