If Father's Day crept up on you (like I know it did me) we've got you covered. FREE Father's Day printables! A fun and easy way to show the father figure in your child's life some love.
If you've never had your child fill in a fun fact sheet about their Dad, you're in for a real treat. Not only are the responses absolutely priceless, but it's also a gift that will be fun to look back on in years to come.
Additionally, we've created a super simple and sweet card from mom included in the bundle.
The printable card and fun fact questionnaire are available for download below!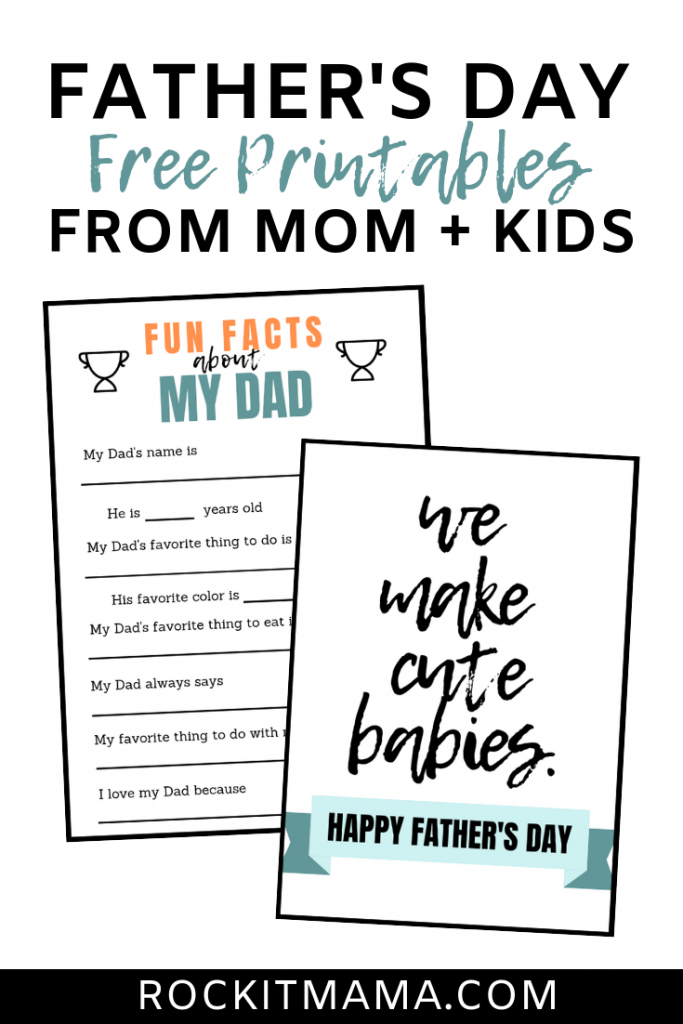 While helping my oldest fill out his fun facts printable, we learned some valuable information about Dad. Apparently he is all of 3 years old, loves broccoli of all foods, and his favorite thing to do is dig for worms! Ha!
I'm confident that we'll be laughing about these questionnaire responses when we look back on this in the future.
It's also hard to find the perfect gift for dad. Most years I'm left scrambling around trying to find something that is both desired and meaningful. With these Father's Day printables you'll at least have one item to knock it out of the park!
Wishing all of the loving Daddies out there a very happy Father's Day, but especially the one who claims me and my little wildlings.
Looking for more fabulous printables? Check out our Summer Activity Planner!