Hey Mama, let's talk about it. The tough stuff. Postpartum depression and anxiety. I suffered from it. And I'm here to say it's ok if you are too. And you know why? Because it's not your fault and you're not alone.
In fact, an estimated 20% of all new moms will be affected by postpartum depression, anxiety and other mood disorders.
I've made it a personal commitment to shed light on this vexing illness, that is far more common than we understand. I want to share my experience & advice here in the hopes that you'll find comfort and perhaps relief in knowing that I am healing and I truly believe you will too. 
Know Yourself
For the first few weeks after my son was born I knew I didn't feel like myself but I wasn't convinced it was postpartum depression because I kept hearing about the baby blues. Let me say this loud: there is a difference between baby blues and postpartum depression, but the line is not clearly defined. Knowing yourself and trusting your instincts will help you discern between the two. Though it varies from person to person, inability to sleep (even when baby was sleeping) loss of appetite and lack of interest in everyday activities are a few of the symptoms (none of which I'd encountered before) that led me to seek help. My deepest regret is not recognizing that I was suffering sooner. Diagnosis is the first step in feeling better. 
You're Not Alone
This leads me to my biggest piece of advice: Tell someone how you're feeling. Confide in your partner, your mom, a trusted friend or coworker and most importantly inform your doctor. A professional can help you find the right method of treatment and recovery. As isolating as postpartum depression can feel, please remember you're not alone. There are many factors that contribute to the onset of PPD and all of them are out of your control. Reach out to others who are sharing a similar experience. Talking to other moms will help you find hope, inspiration and strength to navigate this difficult time. To find a support group near you, consult here.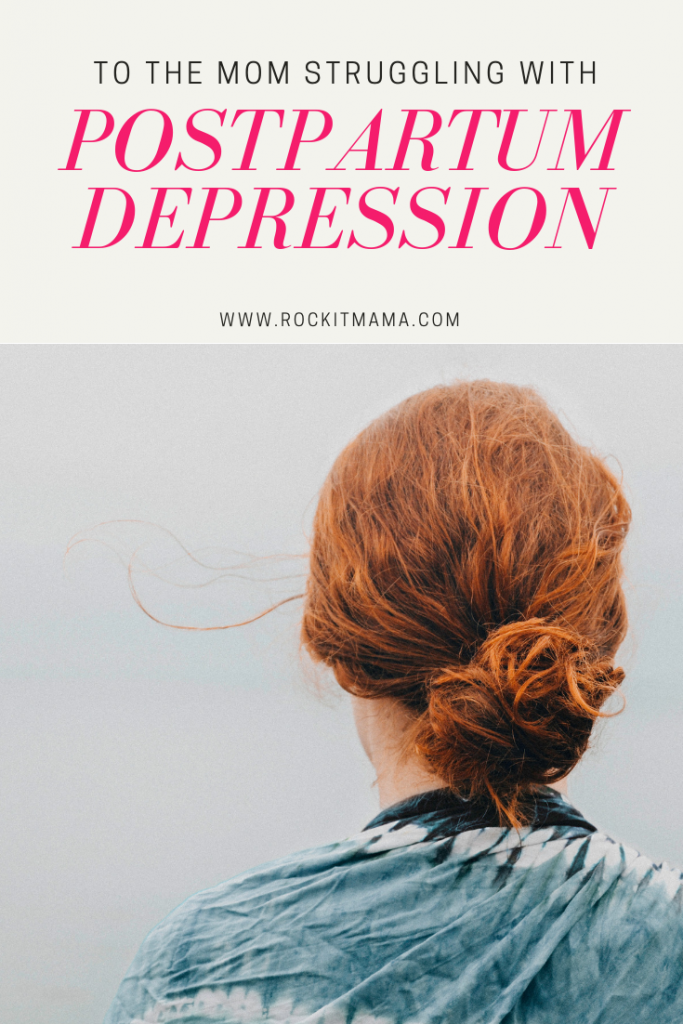 "As isolating as postpartum depression can feel, please remember you're not alone."
Remedies
A few things that helped me: exercise, affirmation and mediation. Going for a walk outside in the sunshine helped clear my mind of clutter and overwhelming anxiety. I told myself that I was a good mom, even on the days I felt inadequate. I took time to be grateful for the small victories like getting baby to sleep or hitting a milestone. You'd be surprised at how the little things can affect the big picture.  
Make a Plan
When I found out I was pregnant with my second son I decided to make a plan with my doctor to reduce or mitigate the symptoms of PPD, should it happen again. An advantage to baby number two is knowing the signs immediately. Make your doctor aware of your postpartum history and devise a strategy for coping this time around. This will enable you to jumpstart treatment before it negatively impacts your life. 
As an afterthought, you will be okay Mama. Life has peaks and valleys and this just happens to be part of your motherhood journey. I hope you've found solace in my words and that I've helped illuminate an illness that we can all conquer together.