Calling all donut lovers! I have a treat for you, and its appropriately entitled the Homemade
Air

Fryer

Donut

.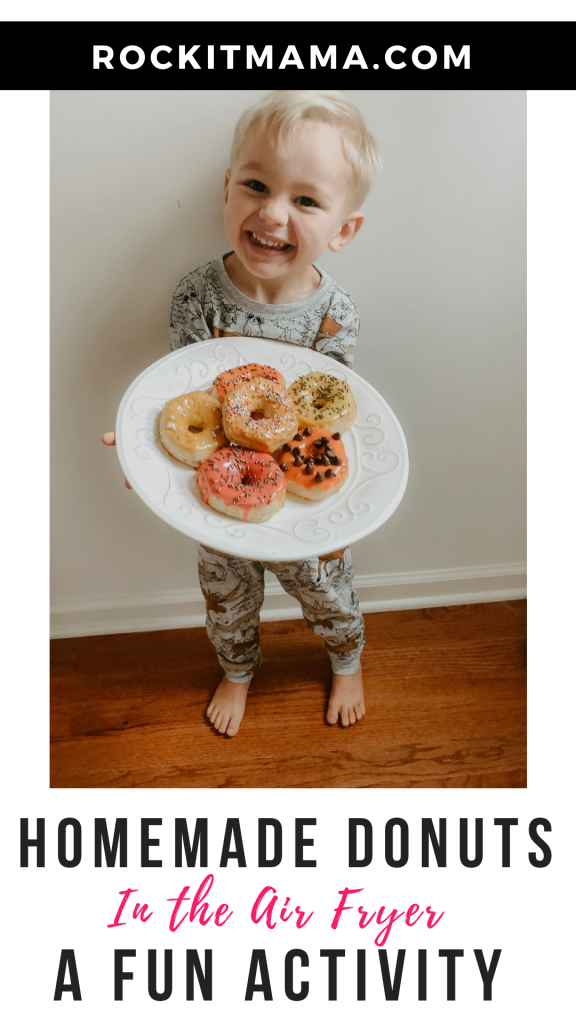 My husband and I have been experimenting with the air fryer lately and I came across an idea for homemade donuts. At first I was skeptical, as the process is surprisingly easy. However, spoiler alert: they are DELICIOUS and definitely worth getting out of bed for. My oldest son and I had the best time decorating and getting creative with the icing and toppings. In this post I will provide the icing recipe, the step by step directions and a few ways we took liberties with leftover Halloween candy which I'm sure most of you are dying to get rid of, ha! This is the Air Fryer we use and I highly recommend it.
All you will need for the donut itself is:
A can of pre-made flaky biscuit dough
And for the glaze:
1 1/4 cups of confectioners sugar
1 tablespoon of light corn syrup
1 tablespoon of melted butter
1 tablespoon of milk
1/2 teaspoon vanilla extract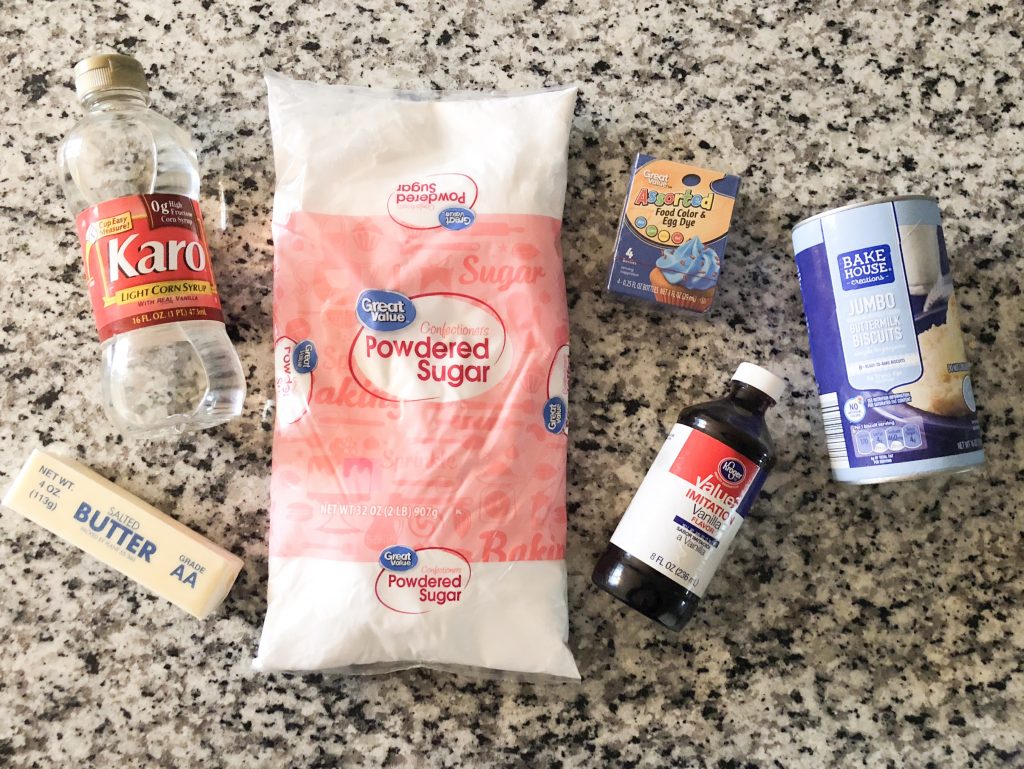 Directions:
Separate and place biscuits on a cutting board or clean surface. Use a biscuit cutter or a small shot glass (thats what I had and it worked perfectly) to cut holes in the middle of the biscuits
Spray your Air Fryer with a little cooking oil (I used coconut oil)
Place a few donuts in the Air Fryer at a time, making sure they aren't touching
Close the Fryer and set to 350 degrees for 4-5 minutes
Pull the donuts out of the Fryer and cover with icing (we used a paintbrush) and toppings

After

 Air Fryer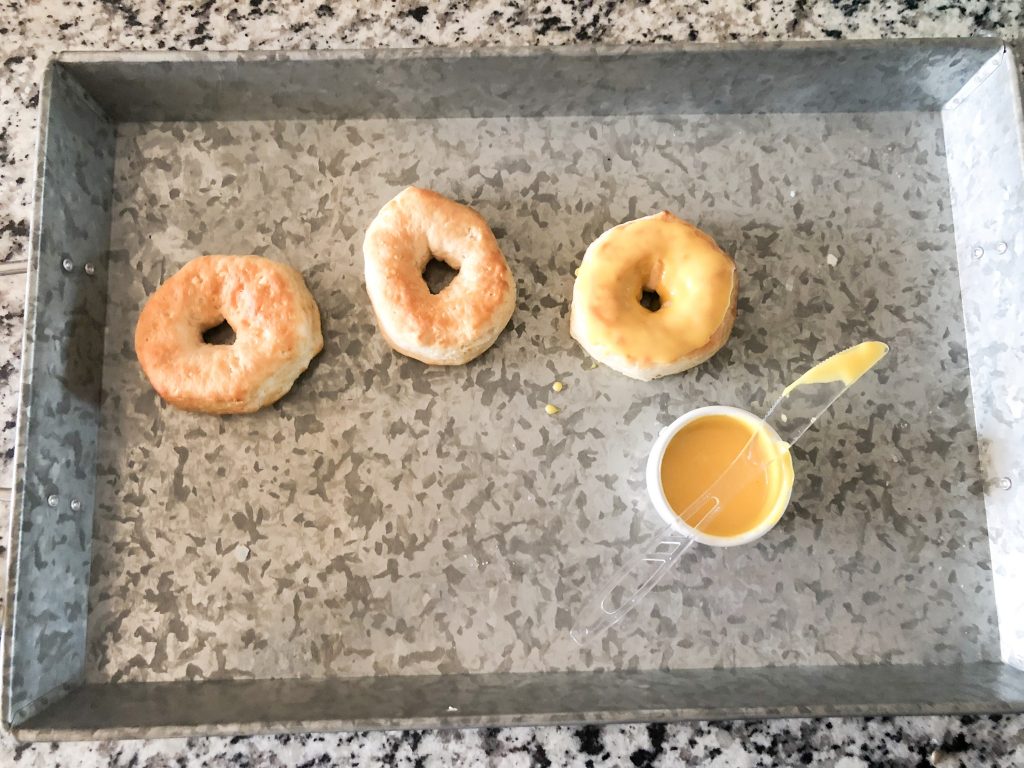 When my son asked for more toppings to add on his donuts I pulled out the Halloween stash and used a cooking hammer to smash the candy until they were crumbles. My son thoroughly enjoyed creating his own unique donuts and taste testing along the way. The icing does dry fast so I had to keep adding more in order for the toppings to stick. The extra layer of glaze yielded an even tastier donut.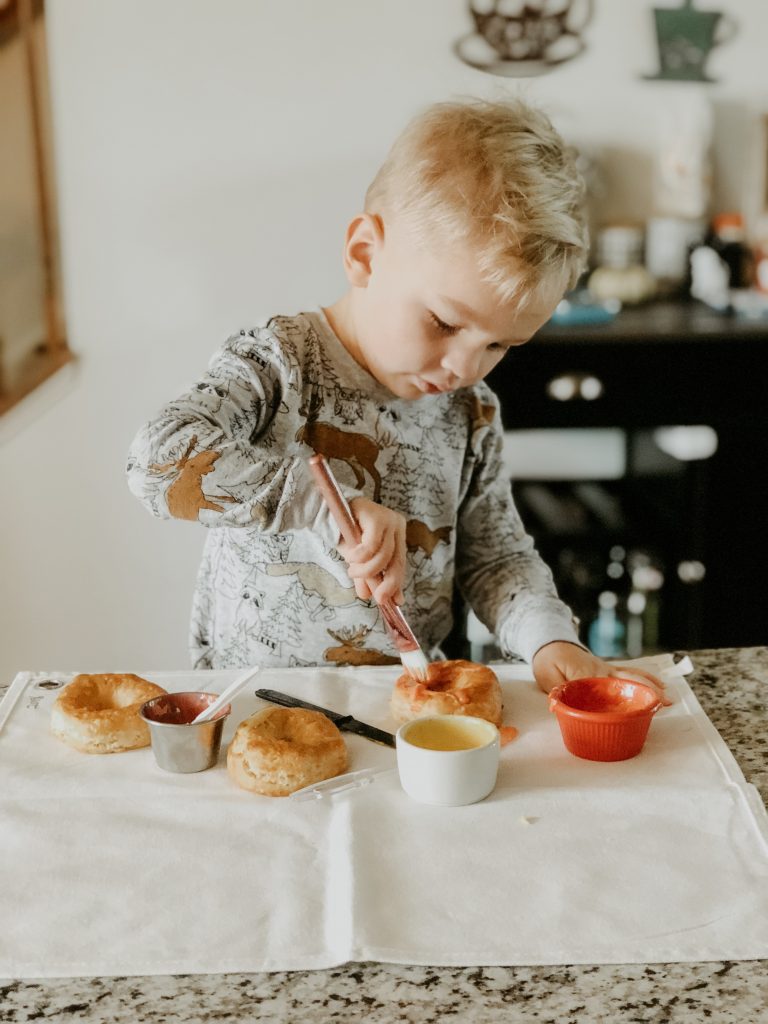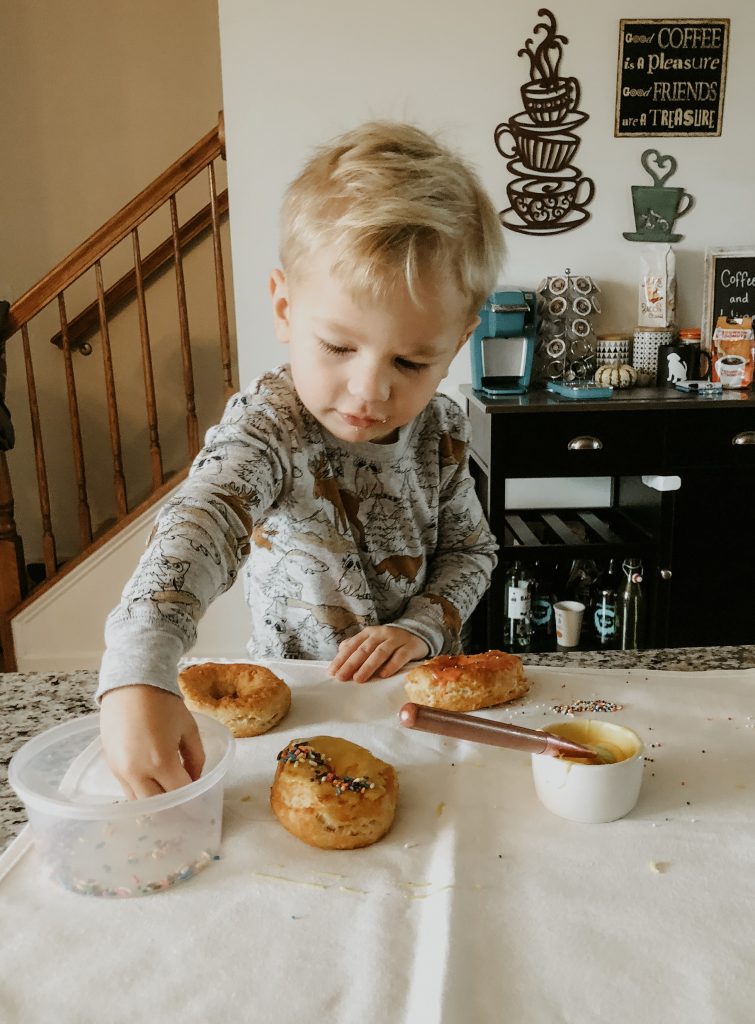 In addition to flexing those creativity muscles, I'd like to think that because these Homemade Air Fryer Donuts are not deep fried in oil they're a bit heathier and definitely less greasy.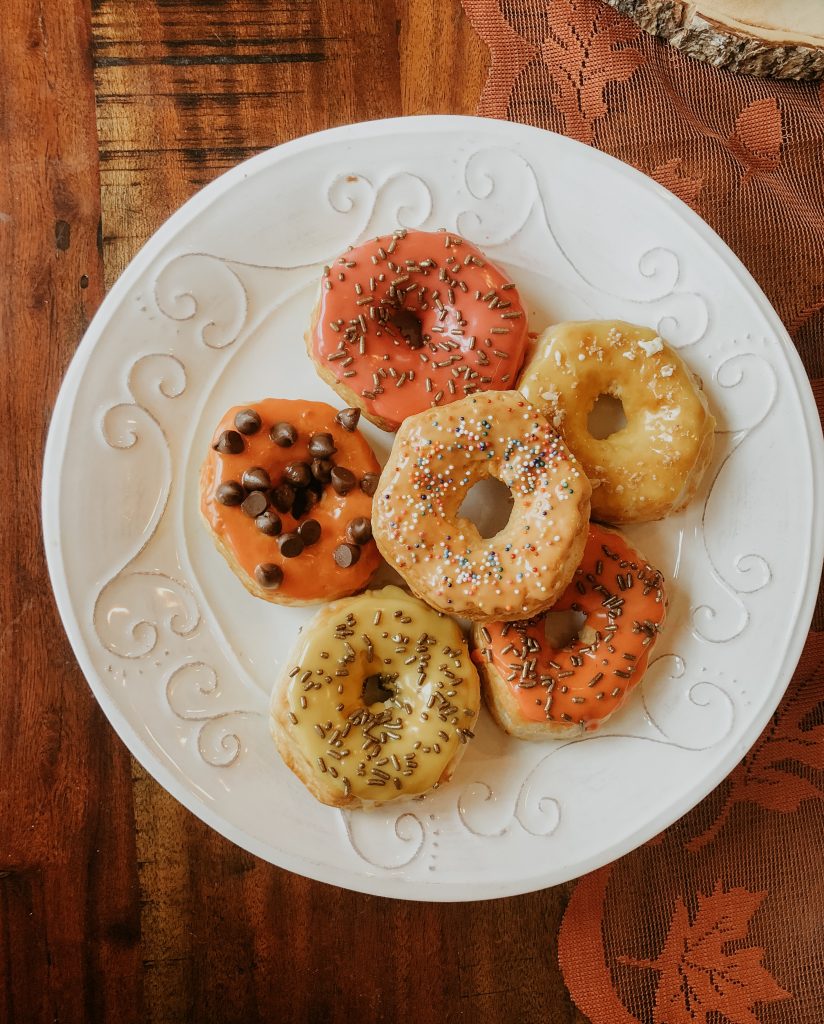 So there you have it! The
Homemade

Air

Fryer

Donut

. A delectable treat and engaging activity for you and your little. Or just for yourself! And here's a friendly reminder to: