As my son gets older and more submerged into the world around him, I often find myself hard-pressed on how well he will be able to cope. Have I prepared my child for the trials and tribulations of life that is to come? Have I implemented all the tools necessary to ensure a happy life for him? Surely I can't guarantee his happiness, but I can give him a strong foundation for his mental health – and that could be everything.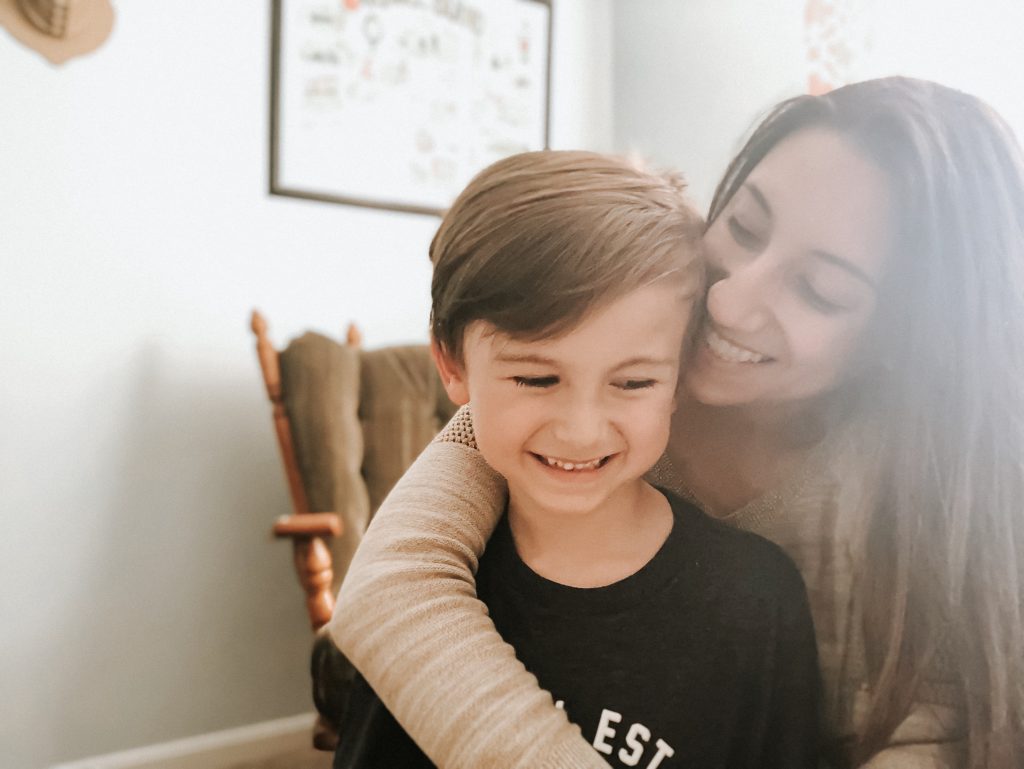 Children learn from the behavior modeled by the important adults in their life.
The month of May is Mental Health Awareness Month, a topic near and dear to my heart. And as an advocate for mental health (and a parent), it is not lost on me how influential my role is on my sons childhood mental health.
As described in a 2013 MMWR report, mental health in childhood is characterized by "…the achievement of development and emotional milestones, healthy social development, and effective coping skills, such that mentally healthy children have a positive quality of life and can function well at home, in school, and in their communities."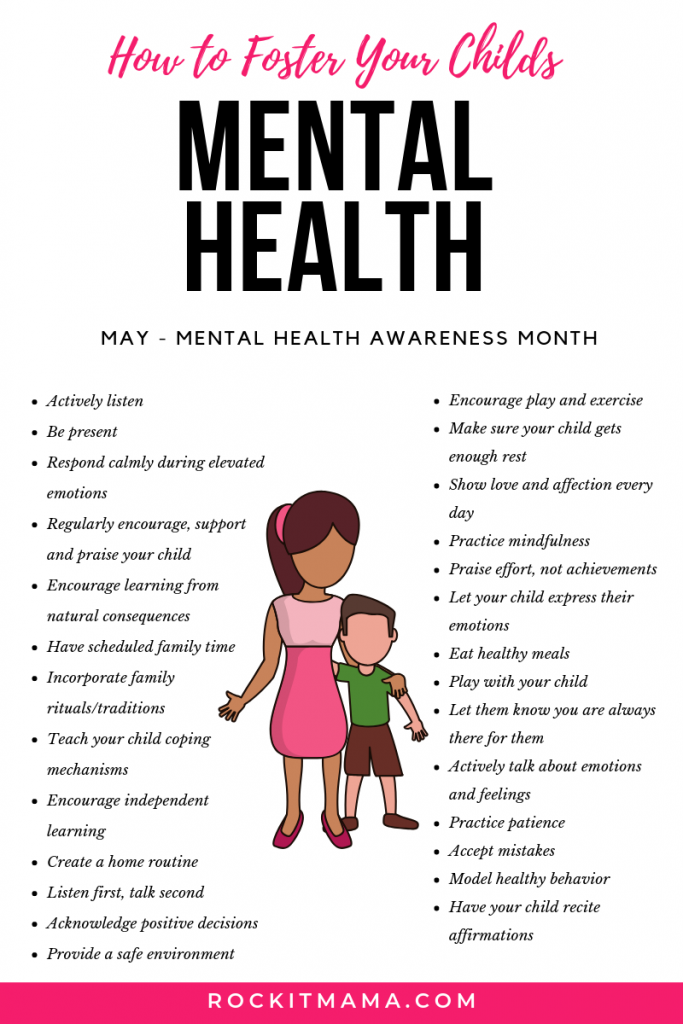 There are many other ways to foster your child's mental health.
Here are some daily steps

to keep your child as mentally healthy as possible.

First and foremost, our children learn by example. As parents, there is so much we can offer to help nurture their mental health during the most developmental stages of their life. Here are just a few:
1. Build Their Self-esteem
Be on Your Child's Team: Regularly support and encourage your child. Make sure to praise their efforts, not their achievements, and to believe them and believe in them.
Let Them Learn Naturally: Promote independent learning. Have your child experience and accept the natural consequences of life and experience the benefits of positive actions as well.
Encourage Healthy Self-Talk: Use words of encouragement and daily affirmations. See our list of affirmations for kids here.
Ensure Their Sense of Belonging: Your child needs to feel like they are invited, accepted and loved. Make sure to spend family time together, play with them and remind them how valuable they are.
2. Create a Safe and Comfortable Environment
Provide an environment that demonstrates love, compassion, trust and understanding every day. Let your child know you are a safe place and confidant when it comes to their feelings and thoughts. Implement a predictable routine in the household, as to create a sense of stability and comfort.
3. Establish Healthy Habits
Make sure your child is getting enough rest, eating healthy foods and getting enough play time/exercise. Physical health is just as important.
4. Explain Feelings and Reactions
Listen to how your child is feeling and validate their emotions. Guide your child through big feelings and show them important coping mechanisms and ways to manage challenges (like meditation). Teach them the importance of expressing their emotions through language.
5. Model Healthy Behavior
Children learn from the behavior modeled by the important adults in their life – so be sure to lead by example the best strategies regarding self-care, healthy social interactions, communication and emotional stability.
These guidelines aren't just for children either, but are important for everyone looking to take care of their mental health! If you enjoyed this post, you might want to read this post on building your child's confidence.
Note: Through research, I was able to find these helpful tips on nurturing children's mental health. If you have suggestions or advice, we would love to hear it! Comment below or email us at contact@rockitmama.com.