It's that time of year again!
The time where we reflect back on all the opportunities, endeavors and experiences we have had in 2019; and a new opportunity to set goals and prioritize what we hope to accomplish next year!
Enter: New Years Resolutions.
Now I am all about turning over a new leaf – and my intentions with resolutions in the past have always come with high motivation. However, I have realized that I have consistently set unrealistic goals for myself.
So this year –
I am nixing resolutions altogether and practicing affirmations instead.

Why you ask? Let me explain.

First let's define New Years Resolutions: Noun – A promise that you make to yourself to start doing something good or stop doing something bad on the first day of the year.

And now Affirmations: Noun – Consciously choosing words that will either help eliminate something from your life or help create something new in your life. Every thought you think and every word you speak is an affirmation.

To put it simply – A resolution is basically a make-it-or-break-it promise. For example: You decide in 2020 you will go to the gym 5 days a week. Blessings to you, as that is highly unrealistic for myself, and sets the bar high (:::slow handclap::: if you can do that). BUT, the caveat is, if you don't go 5 days a week, you have "failed" your resolution and likely will not continue.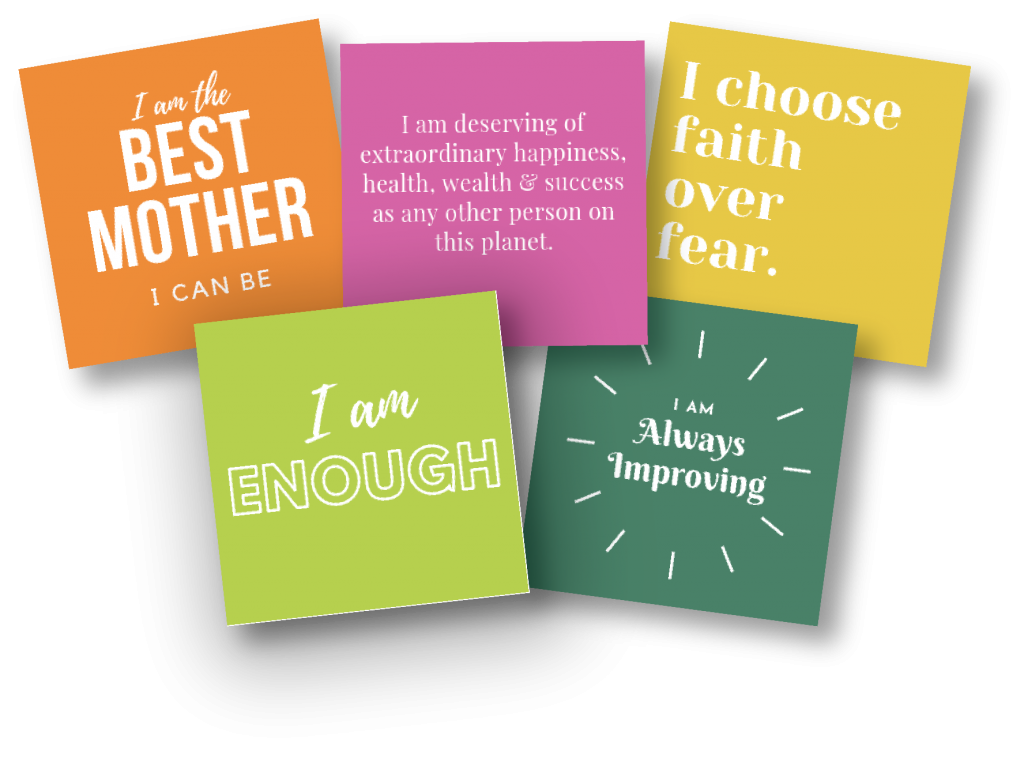 When you change your mindset, you are able to
overhaul thought patterns

that typically hold you back.

An affirmation on the other hand is a consciously directed thought for the present moment; one that will manifest or attract something into your life. A comparable affirmation for your resolution would be something like "I feel healthier and stronger when I exercise regularly and take care of myself". When you change your mindset and make a commitment towards a disciplined thought, you are cultivating your subconscious mind with positivity, happiness and success and are able to overhaul thought patterns that typically hold you back. Those positive thoughts and reminders you give yourself then translate into prolific actions and goals!

So every morning starting January 1st, I plan to set aside a few moments and go over the affirmations that resonate with me – and I encourage you to do the same!

To make it easier, I have created a few of my favorite affirmations for you, for FREE. Find the ones that reflect who you are and your future goals and with consistent use, see the changes you want come to fruition!