Today we celebrate National Read Across America Day, as well as the birthday of Theodor Seuss Geisel, commonly known by his pen name Dr. Seuss.
Dr. Seuss was an American children's author, political cartoonist, illustrator, poet, animator, screenwriter and filmmaker. His work in children's literature included more than 60 children's books, published in over 20 languages, making him the most beloved and iconic children's author in households today.
Those who have read books such as "One Fish, Two Fish, Red Fish, Blue Fish", "The Cat in the Hat", "Oh, The Places You'll Go", and "Green Eggs and Ham," are well aware of Dr. Seuss's repeated patterns and rhymes, fantastically unique illustrations and important life lessons sprinkled within his books.
Today, we are sharing 11 quotes from Dr. Seuss and the teachings we can walk away with from them. Also, be sure to download our FREE Dr. Seuss Quotes Coloring Book below!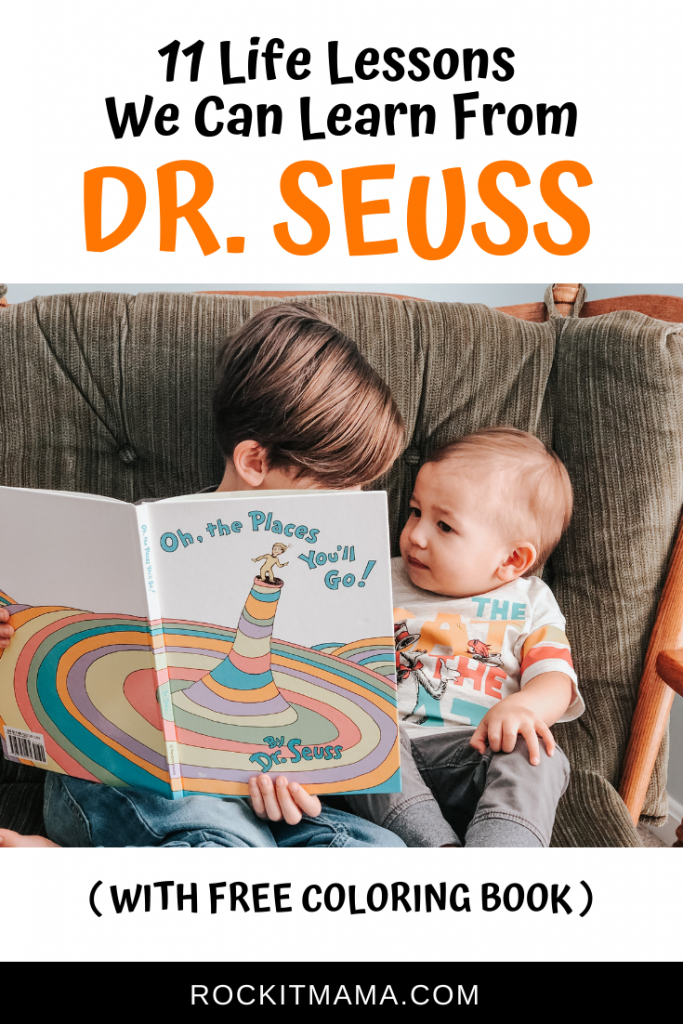 "Don't give up! I believe in you all. A person's a person,
no matter how small!"
"Today you are You. That is truer than true. There is no one alive that is You-er than You!" – Dr. Seuss, Happy Birthday to You!
You are unique and like no other. You have special talents and capabilities to give to the world! Always be yourself and don't try to be someone else, they're already taken.
"The more you read, the more you know. The more that you learn, the more places you'll go!" – Dr. Seuss, I Can Read With My Eyes Shut!
Reading is a powerful tool. You can educate yourself in endless subjects, and spark imagination through storytelling. Fun doesn't have to be physical!
"I have heard there are troubles of more than one kind. Some come from ahead, and some come from behind. But I've brought a big bat. I'm all ready you see. Now my troubles are going to have troubles with me!" – Dr. Seuss
The road of life can be challenging. But with focus and perseverance, you will be ready to face those challenges head-on.
"Today was good. Today was fun. Tomorrow is another one." – Dr. Seuss, One Fish, Two Fish, Red Fish, Blue Fish
Don't be sad when the day is done. Tomorrow is a blank slate and the perfect opportunity to make it just as great!
"You have brains in your head, you have feet in your shoes, you can steer yourself in any direction you choose. You're on your own. And you know what you know. And YOU are the one who'll decide where to go." – Dr. Seuss, Oh The Places You'll Go
You know yourself more than anyone else; you are the only one who has been in your shoes. You have the power to determine your future and what paths you must take to create it.
"You do not like them. So you say. Try them! Try them! And you may." – Dr. Seuss, Green Eggs and Ham
You may be hesitant to try something new, like a food or a scary activity, but you never know if you'll like it if you don't try it just once!
"I know it is wet and the sun is not sunny, but we can have lots of fun that is funny." – Dr. Seuss, Cat in the Hat
Not every day is going to be butterflies and rainbows. Some days and situations may seem dreary or hard. But if you change your perspective and attitude, you can still have a lot of fun!
"Don't give up! I believe in you all. A person's a person, no matter how small!" – Dr. Seuss, Horton Hears a Who
Don't feel discouraged. Believe in yourself – you are capable and you matter!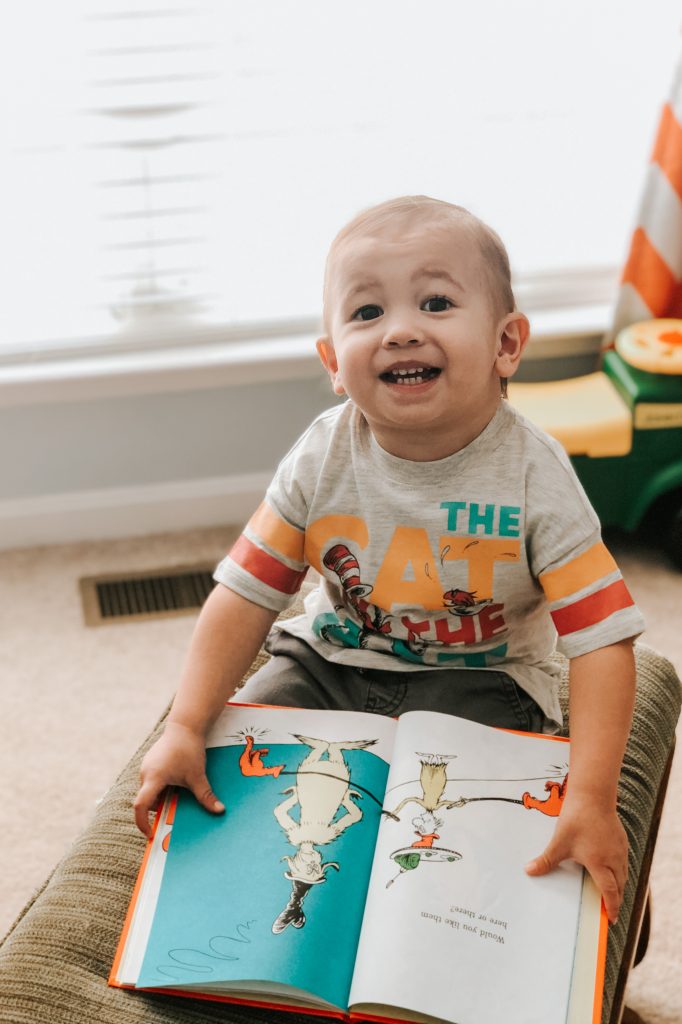 "Unless someone like you cares a whole awful lot, nothing is going to get better. It's not." – Dr. Seuss, The Lorax
The world needs caring and passionate people. If there is something you feel strongly about, do something about it!
"Think left and think right and think low and think high. Oh the thinks you can think up if only you try." – Dr. Seuss, Oh, The Thinks You Can Think!
There are no limits to the imagination. It has the power to motivate and turn desires into reality. Don't be afraid to think outside of the box or march to the beat of your own drum.
"So open your mouth, lad. For every voice counts!" – Dr. Seuss, Horton Hears a Who!
Each and everyone of us have feelings and opinions that matter. Your voice can make all the difference. If you have something to say – say it!
Download our FREE Dr. Seuss Quotes Coloring Book Below!
If you enjoyed this post on Dr. Seuss, you will enjoy our 6 Ways to Celebrate National Reading Month with Preschoolers.