I am that extra mom that coordinates my kid's pajamas with holidays, books, hobbies, you name it. And because they're always growing out of their jammies (and we wear them a lot in this household) I'm constantly checking around for good deals on quality sleepwear. Furthermore, Amazon offers some great brands for super cheap and admittedly I LOVE the convenience. Below I've listed my favorite brands and what I have found to be the best baby & kids pajamas under $20 on Amazon! Happy shopping (and hopefully sleeping!)
I can't get enough of these puppy PJs from Spotted Zebra and I just ordered them for my son! Bonus buy – these are less than $10 and come with the short sleeve option which I love.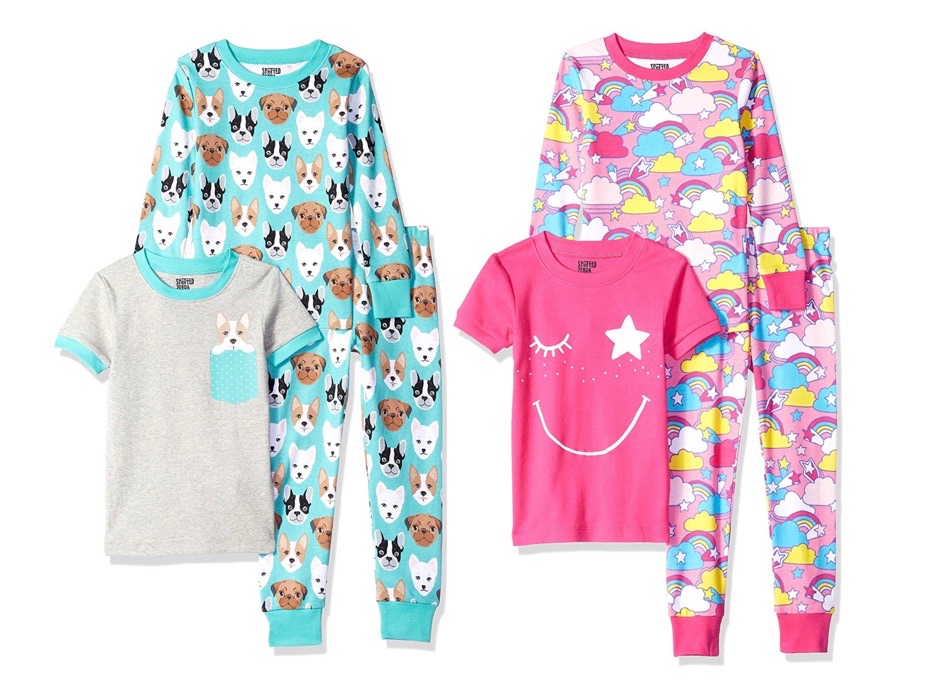 How cute are these Bunny sets for Spring? Order now in time for the Easter holiday and have the kiddos open their baskets in style, or have the bunny bring them on Easter morning.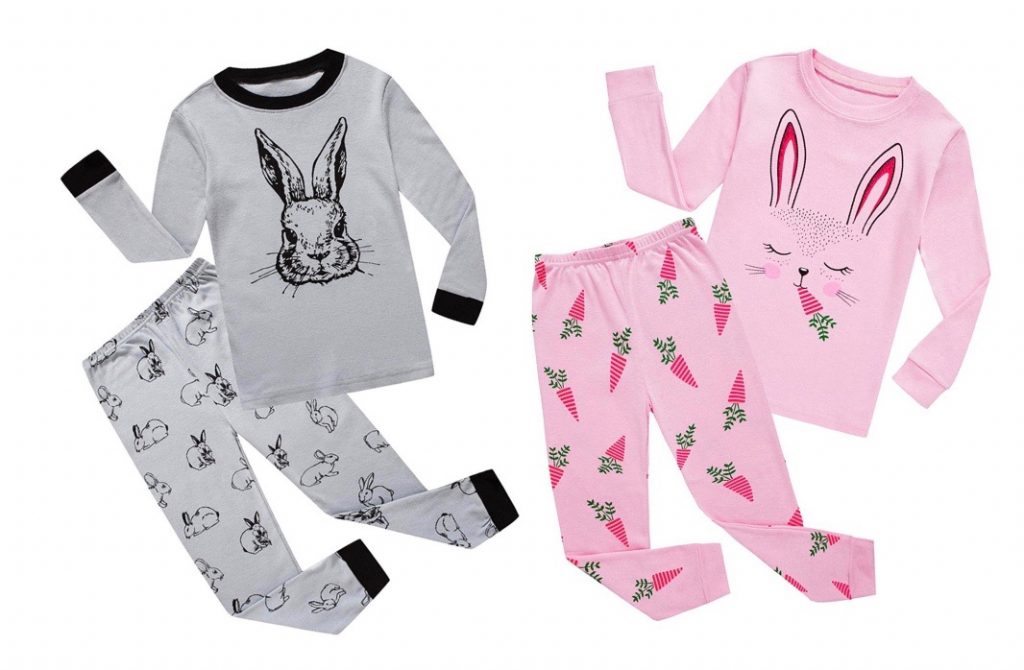 We are a books-to-bed family and nothing gets my oldest pumped for reading like pajamas that match the book we snuggle up to at night. Purchase the books along with the PJ set and it serves as an awesome gift as well. Click here for Llama Llama Red Pajama and here for Brown Bear Brown Bear.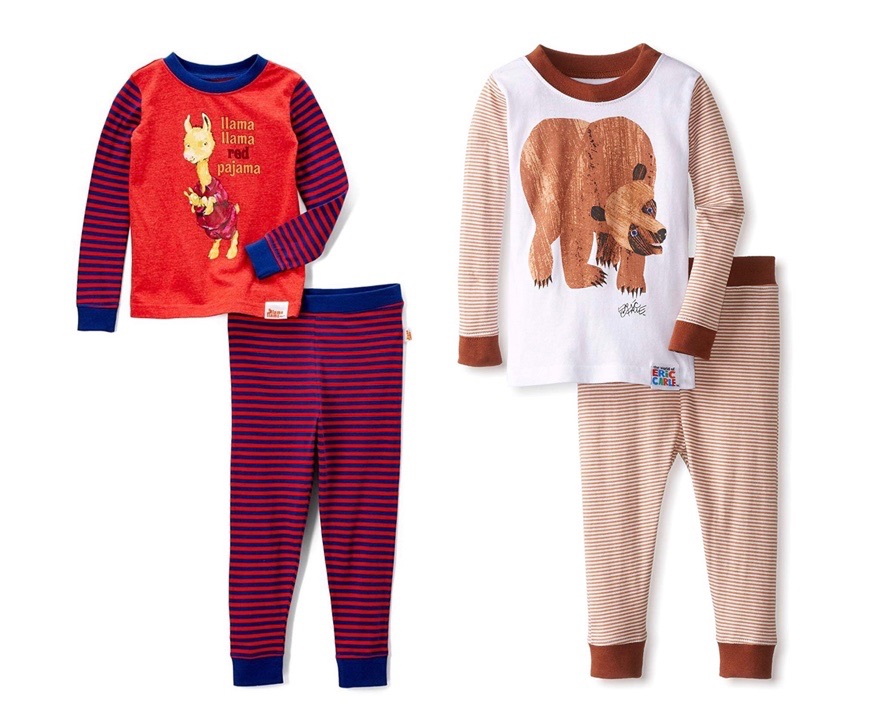 Leveret is one of my FAVORITE brands because of the adorable patterns and the no slip footies. My youngest son is beginning to pull up on everything and the extra grip is a safety plus. I've ordered several pairs, and in fact have a matching pair for myself! They also come tag-less for littles with sensitive skin. I have featured the mermaid pattern here but be sure to look at the other patterns available.
Burts Bees – not just the creamy chapstick in your purse! These are 100% organic cotton and also have the no slip footies. More patterns available for this one as well.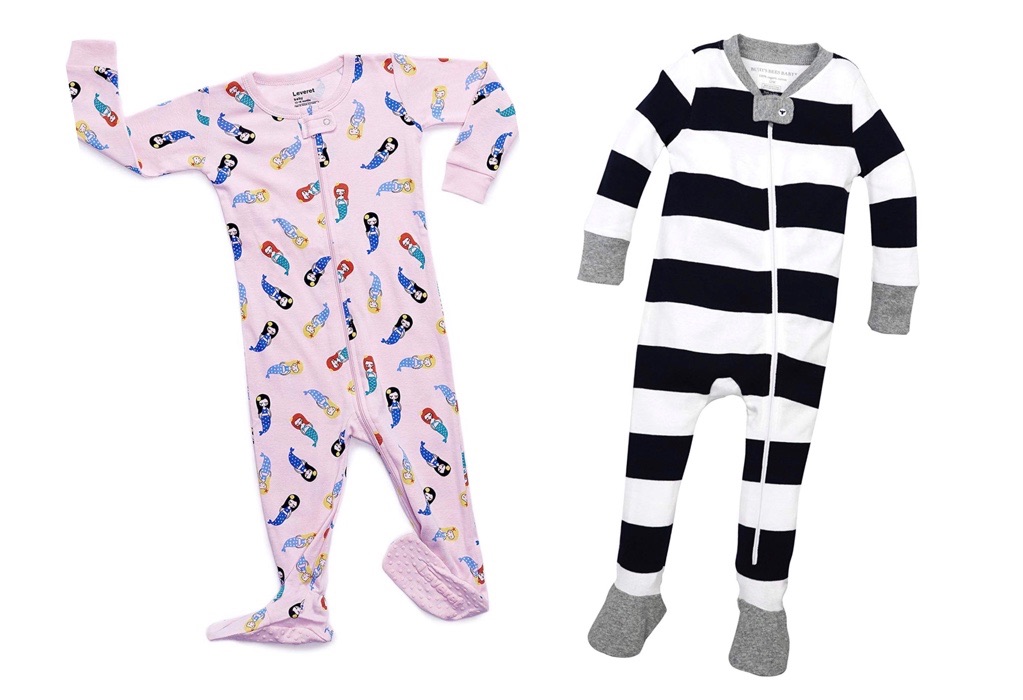 These Avauma sets are the most expensive on the list but I love how cozy and simple they are. These thermal pajamas will stay warm on cold nights and hold their structure well through many rounds in the washing machine.