You could say I'm a Fall enthusiast, but that would probably be the understatement of the year. I've had my Fall decorations up since the beginning of September. Pumpkins, leaves and harvest signs are taking up most of the space in our humble abode, and I'm not one bit sorry about it!
The Fall traditions run thick in this household, and I can't think of a better time for family activities than during this festive, gratitude-rich season.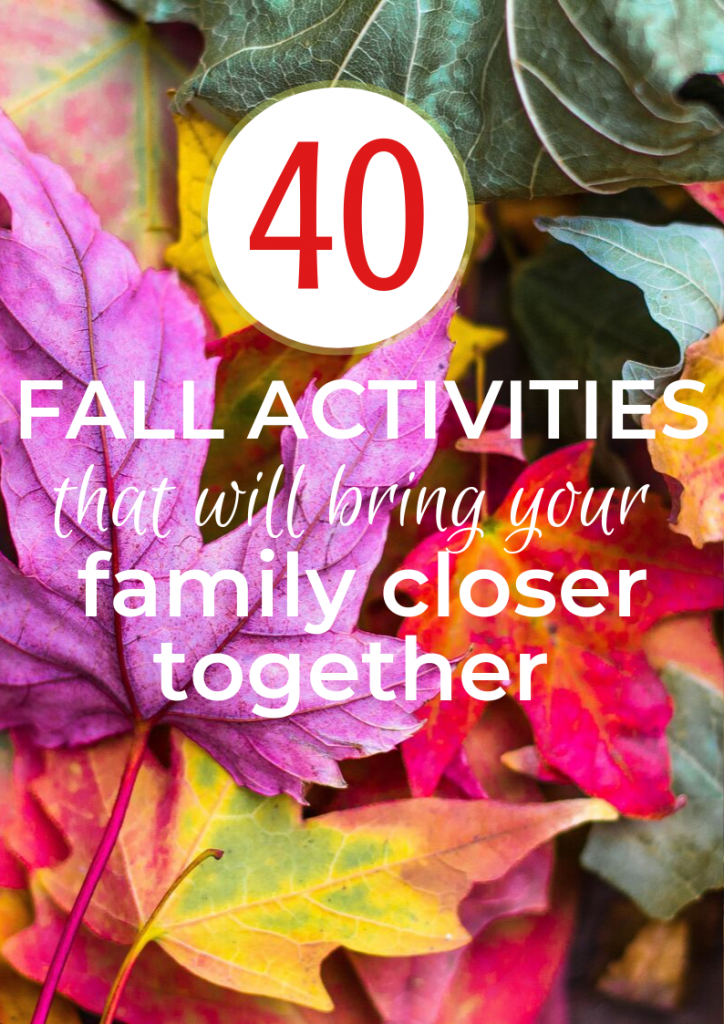 In order to galvanize your family members and get the Fall flare going, we've compiled a list of our 40 favorite Fall activities that will bring your family closer together. All of these ideas are family friendly for kids of varying ages, and can easily become traditions for the harvest season. Eventually, they become activities to look forward to year after year!
So why are family activities and traditions important?
A review in the December issues of American Psychological Association's (APA) Journal of Family Psychology states that "family routines and rituals are alive and well and are associated with marital satisfaction, adolescents' sense of personal identity, children's health, academic achievement and stronger family relationships." We couldn't agree more!
Additionally, studies show family traditions are the basis in creating family culture. Some of the many benefits include nurtured bonds between siblings and parents, a further developed sense of belonging, and the making of a memorable childhood. Can't help but love those perks!
A few of the Fall activities require prior planning and others can be done on a whim. That's why we love this list and encourage you to add some family fun in your busy Fall schedule.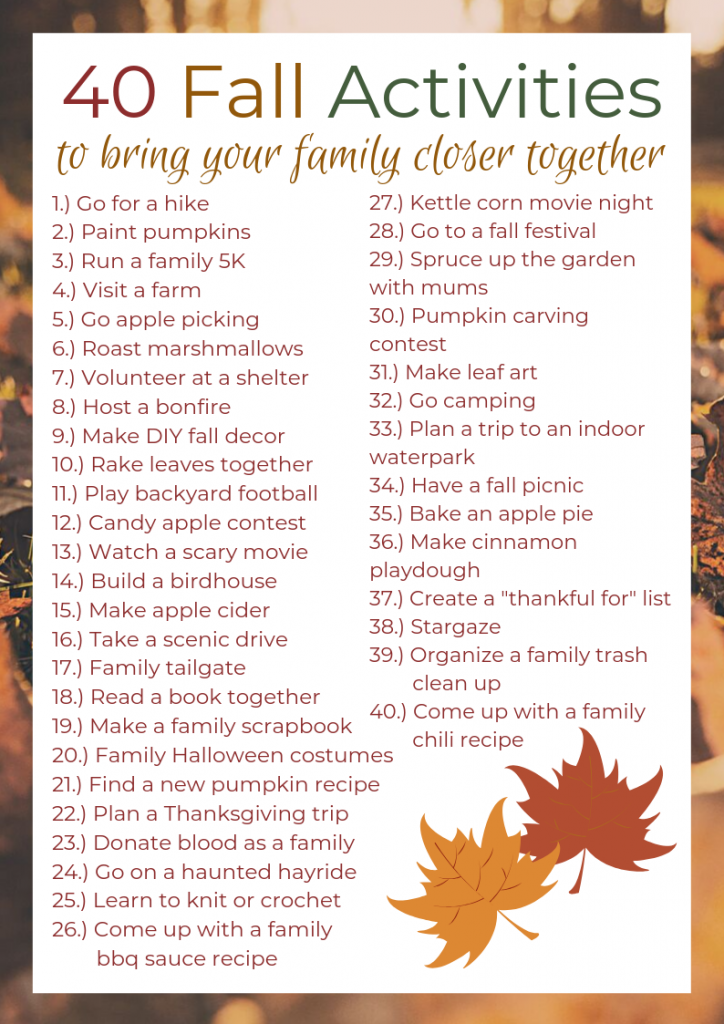 One of our Fall must-dos is a family hike during the weeks of foliage. It's wonderful to behold the colorful leaves and to appreciate nature's beauty that only comes around once a year together as a family. Again, the activity doesn't have to be extravagant. Something as simple as backyard football can bring your family closer together.
To make planning even more simple here are a few quick links to find Fall activities near you!
Enjoy the season and don't forget to check out our Grateful Tree Activity!
What are some of your favorite fall activities? Comment below!